Newborn Photography Webinars
In this series of webinars we cover everything from business, lighting, posing, etc. to help you take your newborn photography business to the next level.

Not a member? Join today and take advantage of our many Benefits of Membership.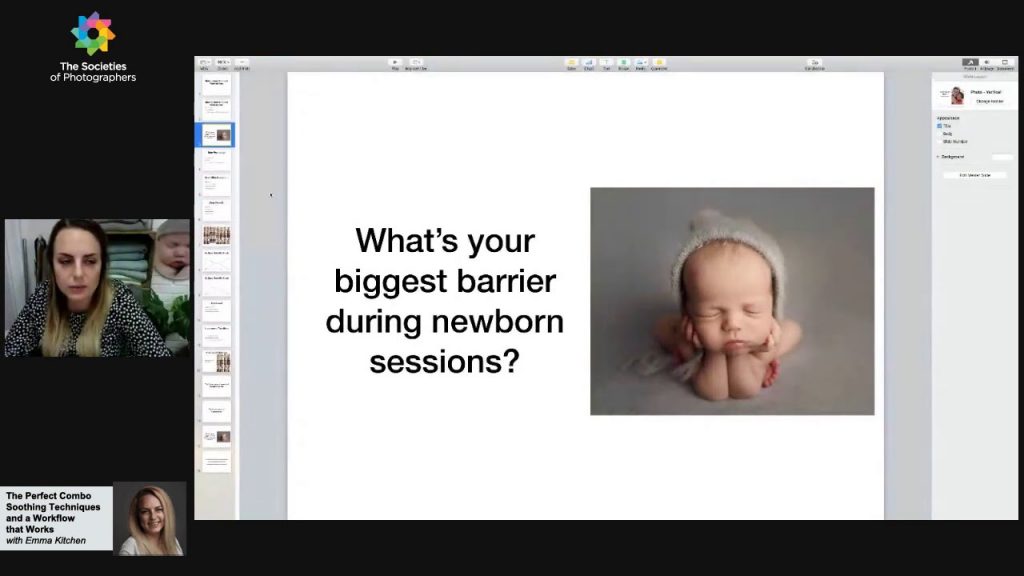 The Perfect Combo – Soothing Techniques and a Workflow that Works with Emma Kitchen
Emma will guide you through how she soothes babies using a variety of methods, and show you how to integrate your workflow to work alongside newborn behaviour.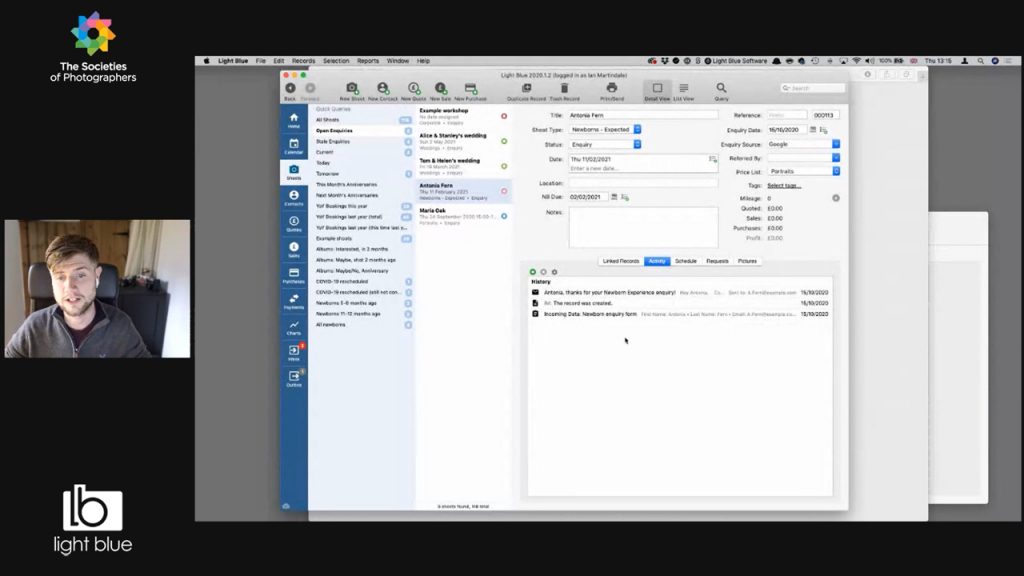 Delivering an excellent experience to your newborn clients with Ian Martindale
Photographing newborns is a popular and rewarding avenue for many family & portrait photographers. The nature of the work does present some challenges for your diary and to-do list, especially when selling sessions quite some time in advance of baby's due-date, since baby will arrive when they're good and ready!
In this webinar, Ian will demonstrate how you can use Light Blue to successfully manage your newborn photography business, including how to deal with fitting late & early arrivals into particularly busy shooting periods, and how to deliver an excellent customer experience with minimal effort.
Supported by Light Blue Software
Other photographic webinars you may be interested in