About Us
Reap the benefits! – About The Societies of Photographers
Photography is a wonderful profession that allows you to be creative, inventive, flexible with your hours and, ultimately, to be in control of your own destiny. It does, however, often come with one big downside, which is the fact that so many people who set themselves up to earn their living behind a camera end up working on their own, without the back-up that you would expect from being an employee of a bigger organisation. In short you have the freedom, but none of the support that can save you from having to face all of the issues that will inevitably come your way at some point all on your own.
For this reason it's crucial to network and to have good connections with fellow professionals who can give you the benefit of their own experience when the going gets tough, and there are few better ways of meeting others who will know all about what you are going through than becoming a member of The Societies of Photographers. By far the largest body out there set up to provide for the needs of the professional photographer, The Societies of Photographers caters not just for those working in the fields of weddings and portraiture through its SWPP arm, but it also serves as the umbrella organisation overseeing several other partner societies that cater for those involved in sectors as varied as commercial, press and sport through to travel, wildlife, event and glamour photography.
"Photographers tend to obtain jobs individually and work alone with little chance to engage with others involved in their business," says Phil Jones, CEO of The Societies of Photographers. "Those who become members of The Societies of Photographers, however, have the chance to get involved with others who will be experiencing similar circumstances and are likely to come across the same issues from time to time. It's particularly important when times are hard to have other people to talk to who can support you and who may well have solutions to offer that those without their specialist inside knowledge wouldn't be able to suggest."
The opportunities to network provided by The Societies of Photographers are wide-ranging and include the annual Convention, the biggest gathering of professional photographers in Europe, schemes such as Mentor Me, where those new to the profession can receive high quality, individually tailored feedback from an established working photographer in their field and cut price access to members' training days, workshops and seminars. Another huge benefit of membership, particularly at a time when there are so many other photographers out there chasing a finite amount of work, is the opportunity presented by The Societies of Photographers to gain awards and distinctions that will enable you to present yourself to potential clients as someone who has reached a recognised high standard of ability.
Other benefits of Society membership are equally compelling: a 24-hour legal advice line, reduced rates on insurance for those based in the UK, the right to use The Societies of Photographers logo on websites, stationary and literature and the bi-monthly Professional Imagemaker magazine. You also have access to free to join Bump to Baby and My First Year schemes, a business listing on The Societies of Photographers website and trade sponsored promotions for members.
"The fact is that those who are working photographers will be able to claim their annual membership fee against tax in any case," says Phil, "and this makes the case for joining irresistible. It's more important now than ever to be part of a group that can fight your corner if the need ever arises and The Societies of Photographers has been doing exactly that for its members ever since 1988."
About Us
The Societies of Photographers is a group of organisations incorporating the interests of all aspects of photography. The membership is open to full-time professional, semi-professional and the serious enthusiast. The organisations are administered by a dedicated team from offices in Rhyl, North Wales, UK. The membership has continued to rise exponentially and shows no sign of slowing down. It is our aspiration to become the largest and most proactive organisation representing the needs of photographers across Europe.
The SWPP (Society of Wedding and Portrait Photographers) was formed by the MPA (Master Photographers Association) in 1988 and after two years the 'Society' was passed on to Derek Avery FSWPP who at the time was the president of the MPA, Derek then became the Society Chief Executive.
The BPPA (British Professional Photographers Associates) was formed around the same time, and prior to the merger of the SWPP and BPPA Nigel Greenstreet (hon) fbippa from Sheffield ran the organisation.
Over the years the SWPP has satisfied the needs of the social photographer, while the BPPA's membership was more diversified.
In 1999 the SWPP moved its head office to North Wales, UK when Phil Jones took over the role of Chief Executive Officer of the organisation from Derek Avery. The BPPA's merger came in January 2000 when Nigel Greenstreet retired from the post of Chief Executive.
The SINWP, SICIP, SIMPP, SISLP, SITTP SISEP and SIFGP were formed in 2008 to represent the diversity of skills within the photographic industry.
The SWPP, SINWP, SICIP, SIMPP, SISLP, SITTP, SISEP, SIFGP and BPPA trade as a limited company known as 'B.P.P.A Limited' the benefits of it being a limited company is that we have directors who make decisions on a day-to-day basis.
Mission Statement
The aims of The Societies are to encourage high professional standards and ethics in photography by providing continued training programmes that will benefit the experienced professional along with the newcomer to the business. Through its publications it encourages the development and discussion about all aspects of the business of photography and promotes the interests of photographers.
To provide a focused assessment of photographic and allied products, which are of specific interest to those who earn money from their photography and to provide essential information on radical changes in photographic capture, manipulation and output.
To encourage newcomers to the profession by providing support and ongoing image assessments, qualifications and competitions, in order to encourage and inspire them to achieve their ultimate goals
The organisation prides itself on cultivating friendship and understanding among photographers from all corners of the globe by having alliances with other International based Associations.
Message from the CEO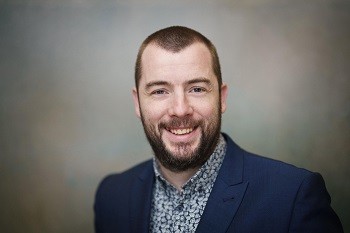 Welcome to The Societies of Photographers, we look forward to sharing the passion of photography with you.
With over 30 years of experience, we are delighted to provide our members with the very best in benefits of membership, education and support.
Our highly skilled network of internationally renowned lecturers and advisers are all committed to help you and your business succeed with positive growth in what is a competitive marketplace.
However, progress within your business is a two-way thing. To coin an old phrase, 'you only get back what you put in' is more than true. Your knowledge and expertise will be exponentially increased if you attend the major programmes that we arrange.
The largest of the programmes is the Convention, held in London each year, and is the ideal opportunity for you to learn from the experts. The event is by far the largest gathering of like-minded professional photographers eager to share their knowledge and friendship. Attendees have the opportunity to meet representatives from all the major manufacturers from all over the world.
Members are positively encouraged to enter our various photographic competitions, and gain endorsements and feedback on their skill levels. In addition, to assist members, a structured system of benchmarking is offered through the qualifications structure.
To help members to achieve their goals, the mentoring programme has been developed to give positive feedback with in-depth critiques and analysis of work, along with guidance on how a member's skill level can be enhanced.
Our Head Office support team are there to help and support you. Do get involved, and you too will reap the rewards of your investment of being a member of The Societies of Photographers.
Regards, Colin Jones – CEO