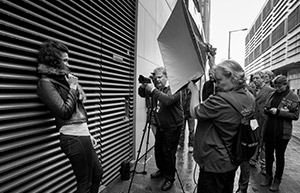 We would like to extend an invitation for you to consider joining The Societies of Photographers.
The Societies of Photographers has continued to develop new benefits that will help you with your photography and business and is open to all photographers throughout the world.
The online forum continues to be the corner-stone for advice on equipment, photographic techniques and business suggestions. We also host a range of weekly, monthly and annual photographic competitions.
When there is such a choice of representative membership organisations, forums, web listings and advice out there it is easy to get perplexed.
Built on 25 years of experience and with a combined membership of over 7,500 worldwide members, our organisation offers a complete package that will give you a return for a very reasonable investment.
You can also renew your subscription via the join buttons below.
10 Reasons to Join The Societies
Feature filled bi-monthly magazine
Network with other photographers on our online photography community
Get expert help and advice with your imagery
Monthly Image Competition
Reduced Insurance Rates (UK only)
Free listing and online gallery on our web site
Qualifications and distinctions by the submission of work
Photo workshops and classes
Exclusive member discounts on selected photographic products and services
Discounts on Annual Convention and Trade ShowPlus much more…
Most Popular
Professional
£10 a month
Unlimited Societies
Mentoring programme unlimited
*Qualifications
Free to enter Monthly Image Competitions
Forum Access
Private Members Facebook Group Access
Magazine
Full Business listing
Online Gallery max 30 images
Photographic Webinars
Use of Logo
Membership Pack
Handbook
Membership Certificate
Membership card
Arbitration Service
Convention
Seminars
Online Magazine
Weekly email newsletters
20x16" Print Comp Discount
Trade promotions for members
Reduced insurance rates UK Only
24 hour legal advice line UK Only
Enthusiast
£8 a month
Membership to 1 Society
Mentoring programme max 2 per year
*Qualifications
Free to enter Monthly Image Competitions
Forum Access
Private Members Facebook Group Access
Magazine
Partial Website Listing
Online Gallery max 15 images
Photographic Webinars
Use of Logo
Membership Pack
Membership Certificate
Membership card
Convention
Online Magazine
Weekly email newsletters
20x16" Print Comp Discount
Trade promotions for members
Reduced insurance rates UK Only
Digital
£5 a month
Membership to 1 Society
Free to enter Monthly Image Competitions
Partial Website Listing
Online Gallery max 10 images
Photographic Webinars
Use of Logo
Online Magazine
Forum Access
Private Members Facebook Group Access
Weekly email newsletters
20x16" Print Comp Discount
Trade promotions for members