Whatever your interest is in photography, The Societies of Photographers is here to help and support you. So, if you would like to just learn more about photography to achieve better results or make a return on your images then help is on hand.
Benefits of Membership
Could you be the next Photographer of the Year?
By entering the members exclusive free to enter international Monthly Image Competitions, you can put your images forward to the annual photographer of the year competition. Not only could you scoop the grand award but you could also win £1,000s of photographic prizes.
Continue your professional development
One of the most popular benefits of membership is our Mentoring programme. Each mentoring report will include suggestions on how to improve your photography, that the mentors believe will take your photography to the next level.
Connect with our Community
On our Forum and Private Facebook Group. Thousands of photographers network on these vibrant and active online communities to share their knowledge and experiences.
Photographic Webinars
Take your photography to the next level with The Societies of Photographers exclusive webinars.
From building your photo business, making the most out of your social media profiles, learning new lighting techniques to colour management. We have a webinar to help you develop your skills. Watch our previous photo webinars online today.
Photography Magazine
The world-renowned photography magazine, Professional Imagemaker, will be sent direct to your door bi-monthly or online via digital edition. The magazine is full of inspiration, 'how to' articles, articles on taking your business forward and getting the most out of your photography.
Save money
We have teamed up with many photography service providers to save you money. Whether it's saving you money on your insurance or photo editing software, you can easily save more than the cost of you annual membership by taking advantage of these offers.
Website Listing
Our dedicated team work hard behind the scenes to keep photographers at the top of search engines. By being listed on our website(s), you will have a greater exposure to new clients and expand your marketing to new areas. Listings include online gallery, website link, social media links, biography, profile image and much more.
Apply for qualifications
Gain internationally recognised accreditation for your talent. Multiple levels of qualifications available: Licentiate, Associate and Fellow.
Use of logos
Once you become a member you can display The Society of International Commercial and Industrial Photographers logo on your website and stationary, this will give your clients more confidence knowing you part of an international photographic organisation.
London Photo Convention
20% off London Photo Convention tickets.

Plus much more!

Open to all photographers throughout the world.
London Photographic Convention
Network on our photographic Forum
24 hour legal advice line
Arbitration Service
Members Handbook
Membership card
Membership Certificate
Membership Pack
Online Gallery
Online Magazine Archive
Reduced insurance rates UK Only
Seminars
Use Logo
Web links to your social media sites
Web links to your website
Weekly email newsletters
Plus much more…
As a member of The Societies you can benefit from mentoring, training, qualifications, 24 hour legal advice line and discounts on a wide range of products and services from photographic insurance to software. And the list continues to grow as we carry on negotiating preferential rates for our members with more photographic companies.
Open to all photographers throughout the world.
You can also renew your susbscription via the join page.
Photographic Qualifications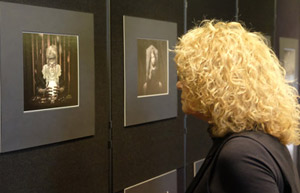 We believe that it is essential that photographers aim for milestones in their photographic journey. With 3 clear levels of distinctions, a photographer can build up their core skill levels and receive the appropriate recognition.
Consumers have greater confidence in those who have made the effort to learn and develop their skills.
Within the Societies you can gain recognition through submission of work for your chosen genre of photography.
24 Hour UK Legal Advice Helpline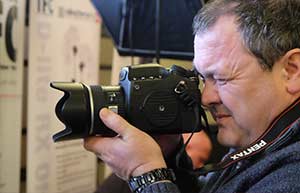 Societies members receive access to the 24-hour UK legal advice helpline. As the complexities of our legal system have increased, so the cost of obtaining the necessary expert advice to bring about speedy and satisfactory solutions to worrying problems has risen beyond the budget of many businesses. It is for this reason that your association has set up an exclusive facility to provide professional qualified advice at any time of the day or night. Please call 01745 356935 for details.
Network with like-minded photographers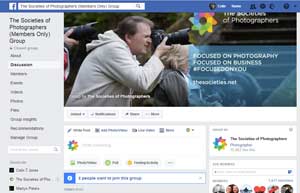 The Societies of Photographers Members Only Facebook Group, Get Social!
Please note that this group is only open to current members of The Societies.
"Great to see a valuable form of communication back again." – Marko Dutka
"Really pleased to see this group!" – Elli Cassidy
"Yea the group is back! Great to be here" – Jocelyn Conway
"So pleased to see that we now have a members only group. Thank you" – Faye Yerbury
To join the group please see: https://www.facebook.com/groups/TheSocieties/
Join Today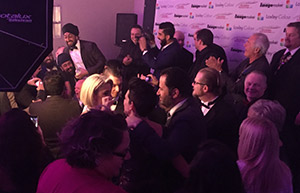 Join today and become part of the fastest growing worldwide association for photographers.
Not only will you get help with your photography and business, you'll also become part of 'The Societies' Family' with 1,000s of other photographers who want to share their knowledge and experience with you.