Members' Area
Make the most out of your membership
Over the last 30 years, The Societies of Photographers has continued to develop new benefits that will help you with your photography and business, and is open to all photographers throughout the world.
We provide several membership benefits to help you identify your most needed areas of advancement, plan and carry out activities designed to develop your key skills and knowledge within your field, as well as providing support whilst you apply your learning. These include our fantastic Mentoring Programme, our exclusive member's webinar series and Qualifications by submission of work.
Built on 30 years of experience and with a combined membership of over 7,500 worldwide members, our organisation offers a complete package that will give you a return for a very reasonable investment.
Don't know where to start? Contact us or give the office a ring on 01745 356 935 our friendly team are happy to talk you through the process.
Just some of our benefits
Photographic Training and Mentoring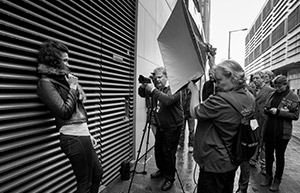 The Societies organise a range of seminars, workshops and training events for photographers around the UK and Europe, as well as hosting weekly Webinars live in the Members Facebook group.
As part of the membership package, you also gain access to the popular Photographic Mentoring programme. Here experts of the industry will evaluate imagery and you will receive a written report on how to improve your photography to advance your photographic career.
Professional Imagemaker – Photography Magazine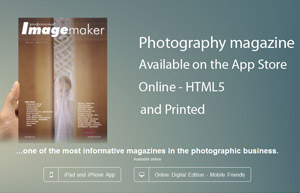 Distributed to all members of The Societies of Photographers, Professional Imagemaker is the in-house magazine that is published bi-monthly.
With regular features from some of the most sought-after photographers, this magazine will inspire and educate you to enhance your photographic career.
Find out more about our photography magazine – Professional Imagemaker.
Monthly and Annual Image Competitions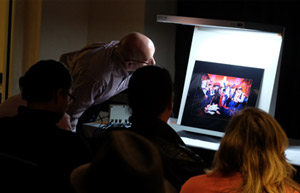 Throughout the year, The Societies of Photographers organise monthly and annual photo competitions.
The free to enter monthly competition has 29 categories and is judged by leading photographers from around the world (Meet the Judges). All the Gold standard images are put forward to the overall photographer of the year awards (included in membership).
The Annual 20×16″ Print Competition is hosted at the London Convention, where members get discounted entry fee. You are able to attend and watch the judging free of charge.
The Societies Monthly Image Competitions
Photographic Qualifications
We believe that it is essential that photographers aim for milestones in their photographic journey. With 3 clear levels of distinctions, a photographer can build up their core skill levels and receive the appropriate recognition.
Consumers have greater confidence in those who have made the effort to learn and develop their skills.
Within the Societies you can gain recognition through submission of work for your chosen genre of photography.
Discounts from the Photographic Trade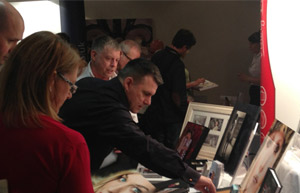 As a member of The Societies, you will be able to take advantage of all current discounts and special offers that we have negotiated with suppliers, manufactures and reseller from the photographic trade.
Find out more here:
Save £1,000s on photographic products and services.
New Members Perks – Discounts on Big Brand Names https://thesocieties.perkjam.com/home
Network with like-minded photographers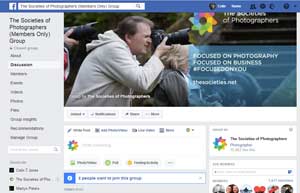 The Societies of Photographers Members Only Facebook Group, Get Social!
Please note that this group is only open to current members of The Societies.
To join the group, please see: https://www.facebook.com/groups/TheSocieties/
24 Hour UK Legal Advice Helpline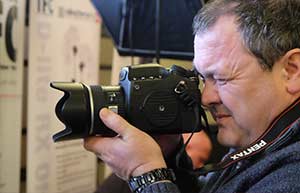 Societies members receive access to the 24-hour UK legal advice helpline. As the complexities of our legal system have increased, so the cost of obtaining the necessary expert advice to bring about speedy and satisfactory solutions to worrying problems has risen beyond the budget of many businesses. It is for this reason that your association has set up an exclusive facility to provide professional qualified advice at any time of the day or night.

Please call 01745 356935 or contact us for details.
Reduced insurance rates (UK Only)
Insurance is available for your…
Equipment
Public liability
Employers' liability
Professional indemnity
The Societies has negotiated an exclusively priced public/products liability and professional indemnity insurance policy, plus discounts on other Aaduki insurance products for their members.
Resources
Download logos, Press Release Samples , Sample Wedding Contract, General Booking Form and Model Release Form
Other Benefits of Membership
London Photographic Convention
Network on our photographic Forum
Mediation Service
Members Handbook
Membership card
Membership Certificate
Membership Pack
Online Gallery
Online Magazine Archive
Use Logo
Business Listing
Web links to your social media sites
Web links to your website
Weekly email newsletters
Plus much more…
Join Today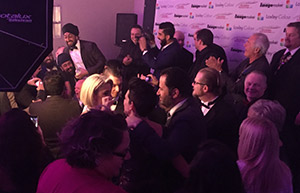 Join today and become part of the fastest growing worldwide association for photographers.
Not only will you get help with your photography and business, you'll also become part of 'The Societies' Family' with 1,000s of other photographers who want to share their knowledge and experience with you.
Join The Societies of Photographers.