Competitions
The Societies of Photographers' Competitions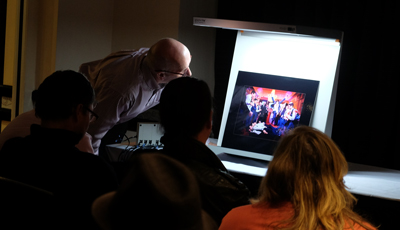 The Societies of Photographers run a variety of competitions for both members and non-members alike.
Members' Monthly Image Competition
The member's Monthly Image Competition runs all year and has a range of categories, which cover just about all aspects of popular photographic subjects. Images from this competition are judges monthly, with the top images being awarded the converted 'Gold' award. Images which can also receive a highly commended and may go forward to the annual judging, when all the 'Gold Awards' are reassessed, with the category winners and the prestigious 'Photographer of the year is chosen. Prizes and trophies are awarded on the Presentation Evening at The Societies of Photographers' Convention.
The Societies of Photographers' Monthly Image Competitions and Photographer of the Year
Who Will Win the Photographer of the Year?
The winners of the Monthly Image Competition will be announced at the annual Presentation Evening during The Societies of Photographers' Convention which takes place in January each year.
Over 500 people will attend this prestigious event to find out on the night who is being recognised for creativity, innovation and effectiveness for their photographic skills. Make sure that you are there to celebrate excellence within the photographic trade.
Find out more about the Monthly Image Competition here: https://thesocieties.net/benefits/monthly-image-competition/
Enter the Monthly Image Competition
Monthly Image Competition Results
Photographer of the Year Results
20×16″ Print Competition
Judged at the annual Convention in public so that anyone can attend and watch the process and learn from the experience. Open to all photographers this highly prestigious competition is sponsored with terrific prizes given by leading photographic manufacturers. Highly commended images will also be included in the Convention exhibition area for attendees to see entries.
Get the latest information on this year's international 20×16″ Print Competition
Meet The Societies of Photographers Judges
Open to All Competitions
These competitions are run throughout the year and are promoted through social media sites. Each competition offers prizes, which are awarded once the judging has taken place.
Previous Competitions
SINWP Bird Photographer of the Year 2019 in aid of RSPB
SINWP Bird Photographer of the Year 2018 in aid of RSPB
Our Colourful World Photography Competition
Natural World Photography Competition
Living Planet Photography Competition
People and Places Photography Competition
Happiness Photography Competition
Monochrome Photography Competition
Anything goes
Colours Photography Competition
The Digital Artist Photography Competition
Fine Art Photography Competition
Monochrome Photography Competition
Student Photography Competition 2013