Overwhelming Response to the Societies' Trade Awards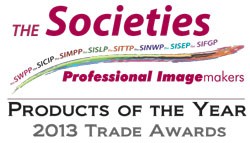 Over the past 24 hours we have received well in excess of 150 votes to the Societies' Trade Awards, recognising businesses in the photographic industry from best professional software to best professional service.
Photographers are encouraged to nominate companies or products that they feel deserve the recognition of this prestigious award. All voters will be entered in to a prize draw and one lucky winner will be selected to win a full Masterclass ticket for The Societies' 2014 Convention.
Categories
Best Professional D-SLR
Best Professional Lens
Best Professional Printer
Best Studio Lighting
Best Flashgun
Best Inkjet Paper
Best Photo Productivity Digital Tool
Best Imaging Innovation
Best Accessory
Best Professional Album
Best Photographic Training
Best Professional Lab
Best Photo Finishing Product
Best Professional Service
Professional Product of the Year
The Trade Awards are presented at the Societies' Awards Dinner during the London Photographic Convention.
Voting closes on the  31 December 2013.

https://thesocieties.net/trade-awards/