Websites & SEO Webinars
Your website is your shop window, and the best place to start to getting business from new and existing clients.

In these SEO and website webinars, we will help you get the most out of your website, and help demystify the world of SEO.

Not a member? Join today and take advantage of our many Benefits of Membership.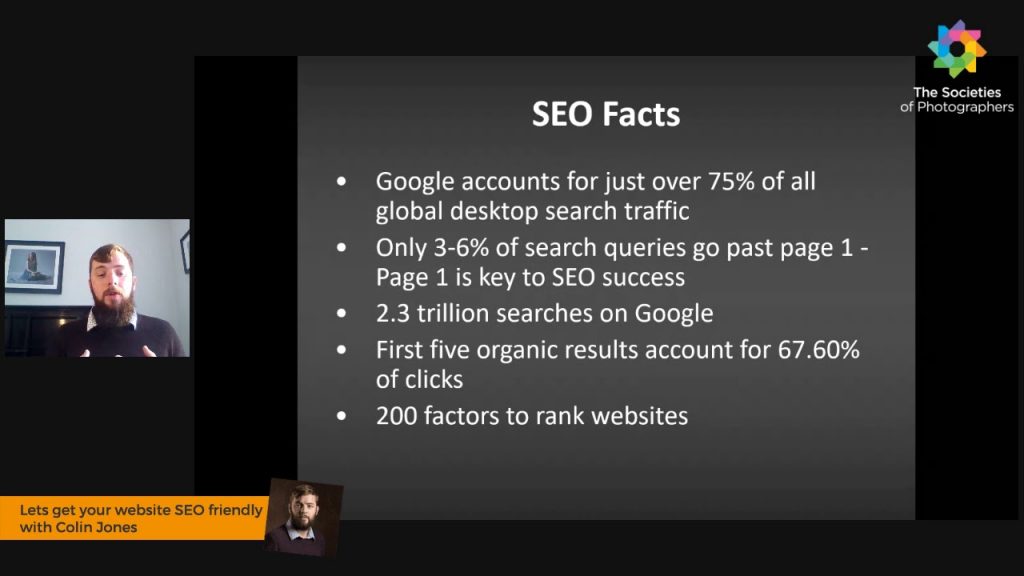 Lets get your website SEO friendly with Colin Jones

Join Colin Jones for a webinar on SEO (Search Engine Optimisation).
Learn new skills and marketing strategies to rank well on major search engines and help your potential clients navigate your site and turn visitors in to bookings.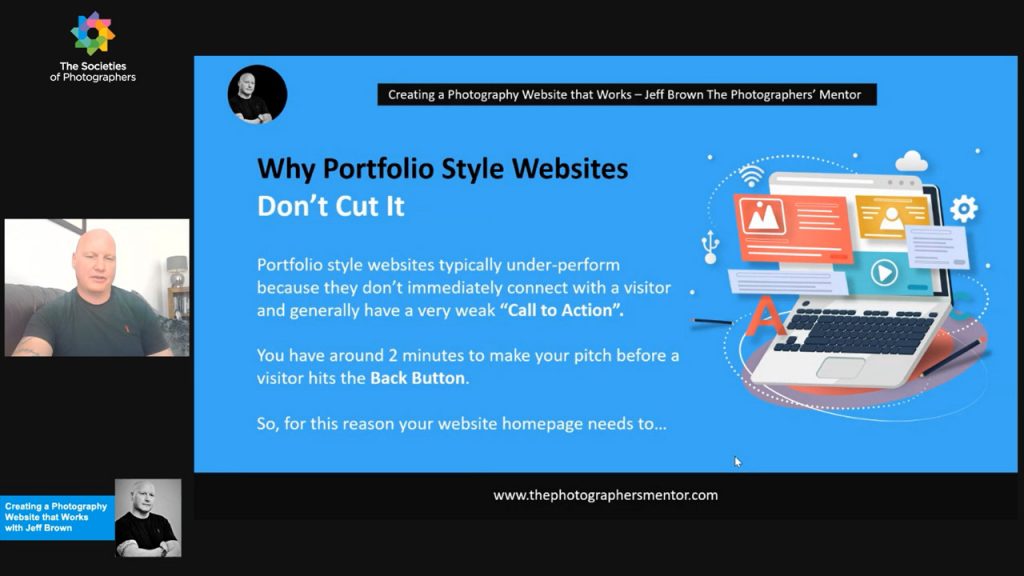 Creating a Photography Website that Works with Jeff Brown
Do you have a website that works?
Your website MUST bring you regular enquiries and not just be a pretty portfolio of your past work.
For a website to convert visitors into paying clients, it has to make a connection and get your message across in LESS THAN 2 MINUTES.
Your website should have no fluff, no clutter and just ONE purpose, to get your visitor to take action.
When someone visits your website they can only do one of five actions:
Book an appointment
Download something in exchange for their email
Make a direct purchase
See your number and call you direct
LEAVE
How many of your clients are taking the 5th action and hitting the back button to visit your competitors?
Lets get your clients to take action, join me in this 'Website Call to Action' Webinar and start increasing your visitor conversions.
Other photographic webinars you may be interested in