Benro launches new MeVideo range of accessories for Photographers and Content Creators
For Content Creators, who produce content using smaller cameras, action cams and/or their smartphones
Perfect for LiveStreamers who need to be seen and heard better while working or studying remotely.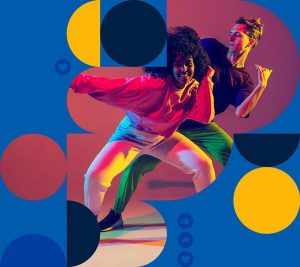 The MeVideo range was created with one simple goal: to provide a simple but useful range of user-friendly kit for on-the-go Content Creators and Livestreamers – to create products that make sense from the moment you put your hands on them and make you wonder how you managed without them.
The range features the following products
The Benro MeVideo cold shoe adapter allows you to easily attach up to 3 cold shoe accessories to your camera to enhance your production value. You can attach microphones, receivers, monitors, lights and more!
The MeVIDEO series mini ball head is your new content companion. With its built-in ¼" mounting thread, it easily attaches to tripods or grip gear. The ¼" mounting screw is perfect for mounting phone clips or accessories.
The MeVIDEO Livestream Kit allows multiple devices or accessories to be mounted from a central point. Attach mobile phones, an LED light, audio gear and stream simultaneously across multiple devices and streaming platforms. Four flex arms are included in multiple lengths.
With the MeVideo Aluminium Livestream Stand, you'll have the support you need to go live!
The stand's aluminium construction provides strength and durability. It is lightweight and supports a maximum payload of 2kg at up to 170cm. Perfect for mounting mobile devices or tablets.
The MeVideo Carbon Fibre Livestream Stand has a maximum height of 219cm, yet weighs just 0.69kg. and supports a maximum payload of 2 kg. Perfect for mounting mobile devices or tablets.
The MeVIDEO Sidekick Pocket is a foldable smartphone adapter to make producing content with your phone even easier. With a one-size-fits-all design, Sidekick Pocket easily fits phones from 61-94 mm in size. And it folds up to pocket-size for easy portability
The MeVIDEO Livestream Smartphone/Tablet holder (BMLIVEIPAD6P) can support a tablet and smartphone at the same time. The MeVIDEO Livestream Tablet holder (BMLIVEIPAD6N) only supports a tablet. Now you can stream to multiple platforms at once, record to two devices simultaneously, use it as a teleprompter or as an additional monitor.
The MeVIDEO Series MWH-1 Headset from Benro features padded ear cushions, stereo output and a dynamic microphone, this wired headset is the perfect hands-free solution for virtual meetings, video calls or live streaming.
The MeVideo range is available now with SRP's inc VAT of
MeVideo New Sidekick Pocket £35.00
MeVideo Alu Livestream stand £25.00
MeVideo Carbon Livestream stand £80.00
MeVideo Livestream Accessory Kit £32.50
MeVideo Livestream Cold Shoe £9.00
MeVideo Livestream Mini Ball Head £5.50
MeVideo Livestream Tablet Holder Silver £9.00
MeVideo Livestream Tablet & Phone Holder £10.00
MeVideo Wired Headset £32.50
See the website for more info