Benro launches new six-in-one MeFoto RoadTrip PRO Tripod Series
Benro UK announces the New Benro RoadTrip PRO "6 in 1" tripod range
Not just a tripod, they are beautiful, playful and versatile tripods for photographers and content creators.
One size, aluminium or carbon fibre and available in three colours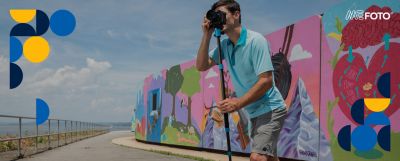 For a sleek, portable travel companion, look no further than Benro's MeFOTO RoadTrip PRO Tripod. Jam-packed with incredible features and versatility, this one-of-a-kind tripod has everything you need when you're on-the-move. Weighing from only 1.37kg, but with a payload capacity of 8kg, these tripods support everything from point-and-shoot up to a DSLR with zoom lens.
RoadTrip PRO tripods are available in Aluminium and Carbon Fibre, both in 3 colours – Black, Silver and Pacific Blue.
It has been developed with a number of features especially interesting for all round use
The "6 in 1" feature makes this tripod extremely versatile. It can be used as a tripod, monopod, selfie stick, ground level or table -top tripod and as a full height stand!
Featuring a new Arca compatible QR plate, the PMM70 is smartphone compatible and incorporates a ¼" mounting socket.
The internal low level leg set is stored in the column and can be used at ground level or to create a table-top tripod.
The Carbon Fibre models weigh 1.37kg. and the Aluminium RoadTrip 1.64kg. Maximum payload is 8kg. Maximum height is 152.5cm and the folded length is just 38.5cm
Specifications

The RoadTrip PRO tripods are available now with SRP's inc VAT of
RoadTrip PRO Aluminium                   £170
RoadTrip PRO Carbon Fibre                £225
See the website for more info