Stuart Wood uses lockdown time to advantage with his 'A Changes is Gonna Come'
"The Only Thing That Is Constant Is Change "
– Heraclitus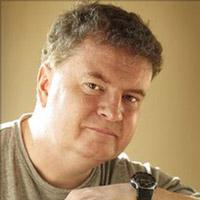 We simply do not embrace change easily. Change is not generally looked on as good news nor a particularly welcome visitor. The year 2020 has brought major upheaval to the whole world that was neither wanted nor expected (expected? – except by a small group of epidemiologists who were then ignored!), but whichever way we look at it, the world has changed and perhaps forever. We all know the impact that this has had on all our lives and businesses across the board and while there is great hope that the vaccine will start to eradicate this blight from our lives, like it or not we will more than likely be looking at new ways to sell our product once we arrive at the 'new normal' and that may sound a little unsettling.
Do not despair. For those of you who, like me, have been around a little longer, we heard about change 15 years ago when a scary thing called 'digital' finally usurped film. I remember well the reaction to that change, including stories of early retirement from the industry because of the fear of it all. Kodak pronounced that digital was never going to overtake film and promptly began a slide into oblivion along with large chunks of Agfa, Ilford, etc – add your own names!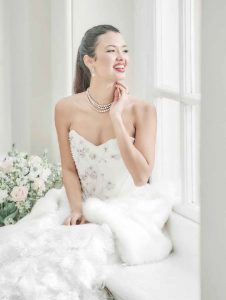 Digital arrived and with it came changes – but we adapted because, like now, we had no other choice.
'So, first of all, let me assert my firm belief that the only thing we have to fear is … fear itself '
– Franklin D Roosevelt
Before we get to my photography and the projects that I have been working on recently (which I truly believe have helped me prepare for the other side of all of this), I would like to share something that you may find helpful and hopefully, and may even help to get you inspired and motivated, and actually embrace some of these changes rather than fear them.
Let me start by explaining why we feel as we do and hopefully if you 'get' this part, then like me you might move onto the stage with the same enthusiasm.
I have spent some of the unplanned spare time in 2020 looking into this subject and why, when such a crisis hits, some of us crawl under a rock, while others rise to the challenges and actually thrive.
How can this happen considering that we have all been given the same basic equipment to process the world and its challenges?
That equipment is called the 'mammalian cerebral cortex' in our brains which plays a key role in attention, perception, awareness, thought, memory, language, and consciousness. Also found in the brain is something called the amygdala (remember the amygdala, as this is the key to all of this) and this has the primary role in the processing of memory, decisionmaking and emotional responses including fear, anxiety, and aggression (as well as some of our more primitive impulses that cannot be discussed before the 9pm watershed!). The term 'amygdala hijack' was coined by Daniel Goleman in his 1996 book Emotional Intelligence and refers to a personal, emotional response that is immediate, overwhelming, and out of measure with the actual stimulus because it has triggered a much more significant emotional threat.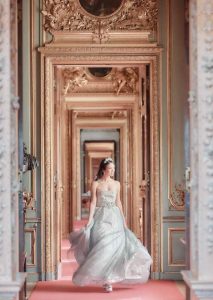 Without exception, we can be certain that we have all experienced a little of that fear and anxiety this year in some degree and we should all recognise that it is absolutely normal to have done so – but what if I told you that there may be a way to help to control and channel some of it in a positive way?
Let me explain.
Ever had a great idea, but never done anything about it because a voice in your head is telling you to forget it?
Ever had dream projects that you have never realised because that same voice is telling you that you are simply not ready yet and to completely forget about it all until at least next year? Then the same voice is heard again the next year and every year that you think about doing something about your idea?
Ever put off something that is urgent that involves making important decisions and pursued something frivolous instead?
Ever hesitated and severely doubted yourself when opportunity came knocking?
Ever had that voice telling you to stay as you are, because you are already doing fine, so why rock the boat?
Sound familiar?
It should do, because every normal human brain will have the same process going on inside it and the root cause of that process is in fact our 'good friend' the amygdala – busy beavering away doing its job, something that it also happens to be very good at.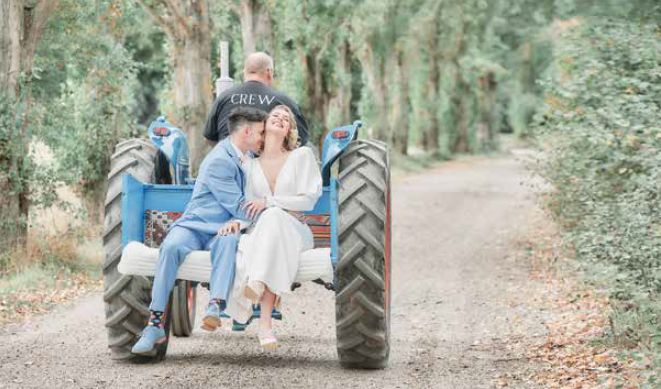 You see, evolution put something like this inside all of us to keep us alive! Back in the day we needed that voice to keep us safe and not risk our lives.
Change, back then, was definitely not good if you were actually doing fine and it could have been the difference between life and death. This is the reason why this process evolved – to kick in when change came along and threatened the status quo. For instance, it would never have been wise to cause trouble with the village elders (or pack leader eg the alpha male or female), as this may have resulted in us, our families, our DNA getting kicked out the community to starve. Also why seek out those better berries that grew some miles away but the journey meant the risk of getting attacked by wild animals, when closer berries might not have tasted as good but would still keep you alive?
So, in order to survive, we evolved our amygdala, played it safe and were suspicious of change.
Sound familiar too?
And there we have the problem. Our amygdala unfortunately has no on/off switch and it is still there doing the same job today, even though we do not really need it as much.
There is a business motivator named Seth Godin who will tell you much more about this. His books are great and he has masses of videos on YouTube to look at. Highly recommended is his amazing book, Purple Cow. Buy it and read it at least twice.
Seth advises that when our amygdala kicks in, which it does to each and every one of us regardless of standing and past successes, we start to get a little nervous about approaching that important new contact or following up that difficult phone call or actually taking a risk on that dream project. He also goes on to say that when this happens and your voice is telling you to not do it, this should most certainly be recognised as a green light to go ahead and actually get on with it.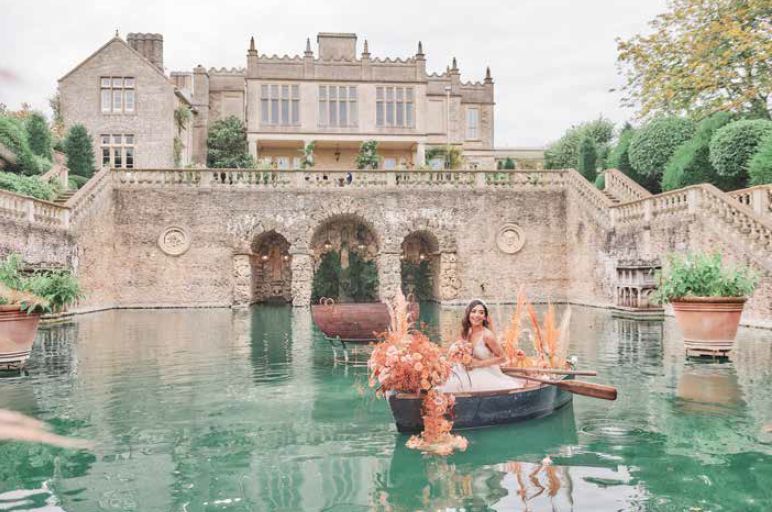 And why? Because at the end of the day, ask yourself what is the worst thing that can happen? These days we will not be attacked or eaten by wild animals nor will we be kicked out of society and starve!
So what have you really got to lose?
Mark Twain wrote that in 20 years from now you will be more disappointed by the things that you didn't do than by the ones you did do.
Do you really want this to be the case?
'Fine,' I hear you say, 'but this is simply who I am and how I feel. After all we are all different right?'
Wrong.
We all of us have our amygdala sitting deep inside our heads and forever on the lookout for 'danger'.
Let me tell you something really invigorating and the really good news is that if I can do this, so can you. After reading about this subject and understanding how my head is processing the world, I can now actually recognise when my amygdala is kicking in and you know what, that then helps me to now recognise when I am really onto something good.
'Do one thing every day that scares you.'
– Eleanor Roosevelt
I want to tell you about something that happened recently to me where my amygdala was screaming at me and I instead saw the green light and simply told it to shut up and stop bothering me. You are allowed to do that by the way, although I would highly recommend that, in public, you do so silently!
I attended an online, luxury international-wedding symposium over the summer where one of the speakers was California-based Sharon Sacks, who is one of the top wedding planners in the world. Amongst Sharon's clients are Kim and Kanye, Michael Jordan and Jennifer Lopez – so we are talking as big as it can get.
We were invited to ask Sharon questions after her presentation. Do you think that your 'inner voice' would have been telling you to sit back and let the others ask the questions, because mine was!
I managed to get my question put to her, which was to thank her for a great presentation and asked, in one word, what was the secret of her success. In brackets I had also asked if I might contact her. Did I pause and consider whether I should ask her that? Of course I did – and we all know the answer that I told myself too, because boy did I see that green light.
Despite not being able to see me, Sharon looked at the screen and said she would be delighted to hear from me. I contacted her that afternoon and sent her some of my work which she kindly put on her Instagram and
before the trail went cold, I respectfully asked her if I may also get a quote for my new wedding website and general use.
This is what she wrote.
'It is a gift when we come across the works of a "brilliant artist". Stuart Wood carries such a title. The memories he creates are breathtaking.' – Sharon Sacks, founder of Sacks Productions and named World's Top Wedding Planner
I think you will agree that that will 'do just nicely' and the point is that had I listened to the voice in my head I would never have got that quote in a million years. Directly because I ignored my 'inner voice' I had my work showcased by the world's top wedding planner, who also showed me great kindness, and I got a fabulous quote too!
Surely the very worst that could have happened was that Sharon never responded? Thankfully, she is a very lovely lady and she very willingly helped, but had she not surely the sun would have still risen the next day? Learn to ignore your amygdala and then, as Mark Twain also wrote, you can truly throw off the bowlines. Sail away from the safe harbour. Catch the trade winds in your sails. Explore. Dream. Discover.
There is only one catch. You have to go and do it yourself, because as our other new friend Seth says, there are no blue lights coming to help you and knights in shining armour appear only in fairy tales. This is something that YOU alone can do.
The Projects
We all know that the wedding photography industry has suffered appallingly in 2020 and there are many sensible reasons to look at doing something else instead. Perhaps so, but I genuinely believe that today, being safe is much more risky (Purple Cow). So whatever happens, I am not going anywhere just yet and I intended to use the lockdown time fully to move my work on.
One thing that I made myself promise during lockdown is that while enjoying the time with my family and actually getting some 'lie ins' too, I would also make sure that this valuable extra time would be used to the maximum and to look carefully at where I was with my own photography.
Realising that (hopefully) we may never get a time like this again, I made a promise to myself that I would use the opportunity to raise the bar on my work. Wanting to bring in the current high-end fashion look to my pictures, I carefully studied the work of the world's current top fashion photographers such as Alexi Lubomirski (www.alexilubomirski.com) and looked for ways to introduce this into my own work. I then used this thing called 'Zoom' that I had never heard of before and contacted some of the biggest planners with my idea.
I ended up helping to organise three major, luxury, styled wedding shoots (with more in the pipeline) at very high-end venues and all with luxury suppliers and planners.
The venues were Blenheim Palace, Osea Island and Euridge Manor.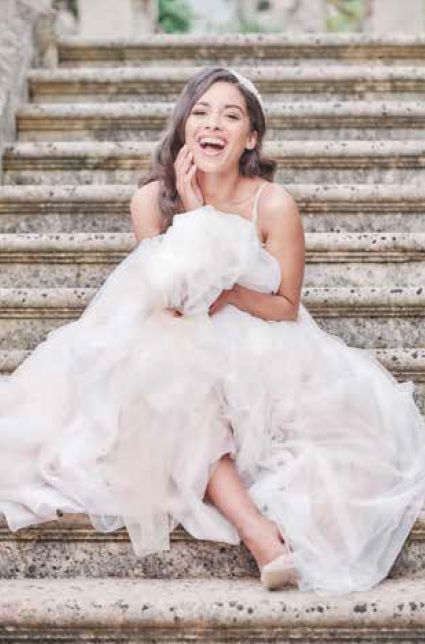 These styled shoots can be used for a variety of opportunities after the day. They introduce you to venues and suppliers and the all-important planners who may not ordinarily be easily accessible; they give you brand new material for social media and website use where you can emphasise how well you are collaborating at the highest level; the work can also be offered to the top wedding blogs and magazines, where you will be credited; and finally you get to try out new ideas to move your work on. I will give you one very big tip too. Even the very best and most exclusive wedding blogs are clamouring for content at the moment and you do not need to be Einstein to work out why.
Remember and realise that every situation creates opportunities.
Another great motivator who has countless free videos on YouTube is Tony Robbins. He tells the true story of a friend of his who decided to buy stock for pence in German and Japanese industries immediately after the Second World War. Most people thought he was crazy, as both were literally reduced to dust at the time. Do you think that they still thought he was crazy when he sold them in the boom era of the 1980s for billions?
The Photographs
This issue's cover image is of Tatiana and it was shot at Blenheim Palace. The shoot was in collaboration with luxury wedding company, Bridelux and top couturier, Shimmering Ivory. To add the lovely short lighting on our model, which lifts the image to another level, I chose the Elinchrom ELB 1200 location flash for its proven performance, power and incredible recycling times.
We discussed getting an image fit for the cover of Harper's Bazaar and the featured image was shot in the venue's famous Orangery. Despite the inclement weather, my assistant (and son) Alan, armed with the trusty 1200 with large Octa soft-box, braved the rain to offer up that beautiful light through the window.
Special care needed to be taken to accommodate the number of white articles in the picture – it would have been so easy to lose so much of the detail; the versatility and the intuitive controls of the ELB 1200 alwayshelps to emulate or enhance the available light and we achieved exactly the look that I was seeking.
This image was also destined for the cover of my new Graphistudio wedding magazine, as I needed an updated version to showcase all my new work. Easy to design and an invaluable tool, the quality of these magazines is superb and these are given out to planners, venues and suppliers and, of course, my couples too. I have had some of the elite of the industry express amazement when I have handed them a copy. As soon as I saw my new image on the screen it went straight on my cover, complete, of course, with my Sharon Sacks' quote!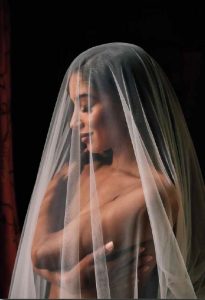 The picture of Becca in the veil was taken at Euridge Manor using window light only, with a reflector. I always think it is important to keep that same style, but not rigidly use the same techniques and equipment for every picture and I love to be more fluid with my approach. Recently a very high-end planner saw this new work and called to say how much he liked it. He liked the variation around my themed style which is so important when selling your services to the planners. Top planners are not where they are by any accident – they will notice absolutely every single detail in a picture. To get that detail correct whether it is a styled shoot or an actual wedding, I always work closely with the hair and make-up artist so that everything about my brides is on point. Remember that we are photographers and do not necessarily excel at the other areas and should never be afraid to rely on other experts to contribute their very best too. I also find that everyone else raises their game when I give my full input. If your other expert's suppliers are on hand, use their experience and expertise to raise your images. This way it is win-win, because they will be eager to use your pictures and credit you too.
This veil image is one that I really wanted to try and it worked beautifully.
Becca is also the girl in the boat and this feature is becoming quite famous and very much associated with Euridge Manor. Becca seated on the steps grabbing her dress is so lovely and was a result of me working closely with her to get the right look and reaction, and also featured the Elinchrom ELB location flash, as does the image of Tatiana with the white brolly, which is at Blenheim Palace.
I love the fun picture on the tractor too. This was taken at Osea Island, which is an exclusive venue in Essex, accessible by causeway only.
I hope you enjoy the rest of the images taken at these three fabulous locations.
These shoots are always as exhausting as the paid commisions, but hey that's the fun and these projects continue to get me noticed, and all that time spent planning during lockdown and shooting them once we were allowed out, was very definitley time well spent.
I may have had all but my earliest wedding cancelled this year, but am I ready and more prepared for when they return?
You bet I am.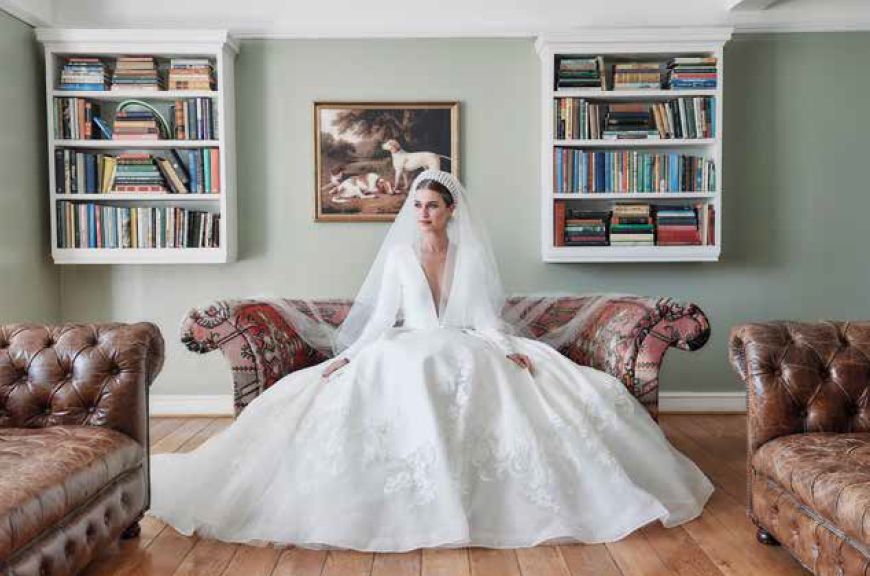 And finally, if you STILL need to be inspired, go to YouTube and search for –
Peter Dinklage '91 Addresses Bennington College's Class of 2012.
https://www.youtube.com/watch?v=CuEfEv0OlsY
This features the actor returning to his college and is known as one of the most inspiring videos on the internet. Take particular note of the last few minutes, which are absolutely wonderful and if my amygdala is having a particularly good day and making me feel a little negative, I reach out for those last minutes again.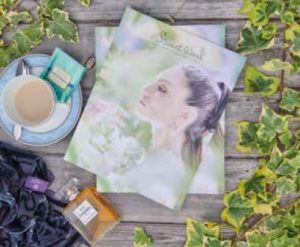 "Don't wait until they tell you that you are ready. Get in there.
What did Beckett say? 'Ever tried. Ever failed. No matter. Try Again. Fail Again. Fail Better.' Bennington Class of 2012, the World is Yours"
Hopefully you will see why I continue to watch this video.
So, I would now like to ask you one question.
What exactly are you waiting for?
If you are a member of The Societies you can watch Stuarts webinar on the article here https://thesocieties.net/webinars/a-change-is-gonna-come-with-stuart-wood-fswpp/