Webinar: How to turn your Business Plan into a Money Maker! with Adrian and Bergit Barnett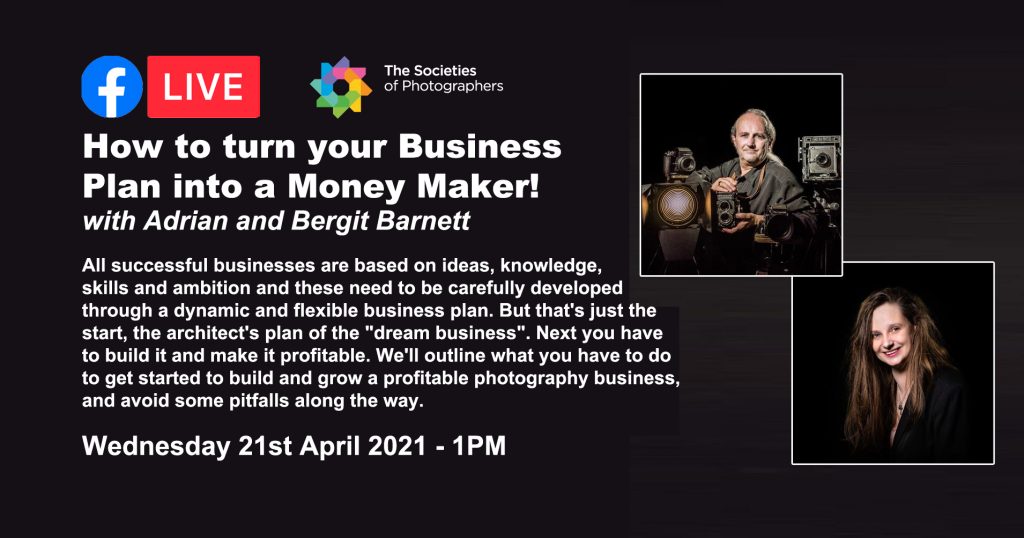 All successful businesses are based on ideas, knowledge, skills and ambition and these need to be carefully developed through a dynamic and flexible business plan. But that's just the start, the architect's plan of the "dream business". Next you have to build it and make it profitable. We'll outline what you have to do to get started to build and grow a profitable photography business, and avoid some pitfalls along the way.
Wednesday 21st April 2021 – 1.00PM
Live on: The Societies of Photographers (Members Only) Group
If you are a member of the group, you can view any of the previous webinars via the Units tab.
If you are a member but don't use Facebook, don't worry the archive of previous webinars can be found on our Photographic Webinars section of the website.
To obtain the password please contact The Societies Head Office for more details.