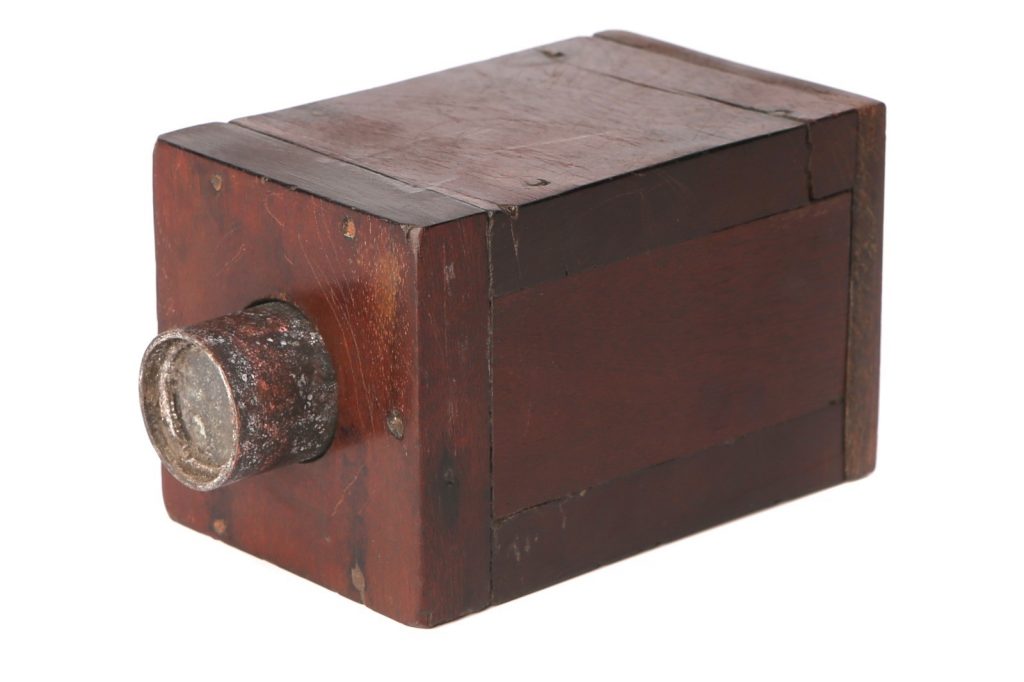 A Mousetrap camera, the earliest form of photographic camera ever made and the first Mousetrap camera to have ever come up for auction is going under the hammer with Flints Auctions, Specialist Photographic Auctioneers, on Thursday 19th November with an estimate of £50,000 – £70,000.
This camera was made in about 1840, at the very beginning of the Victorian era.
Only six other cameras of this kind are known to exist (all in a museum collection). This camera was discovered by the seller who recognised it as being of the kind used by the pioneer of British photography, William Henry Fox Talbot, from around 1836. It was with a 'job lot' of other cameras.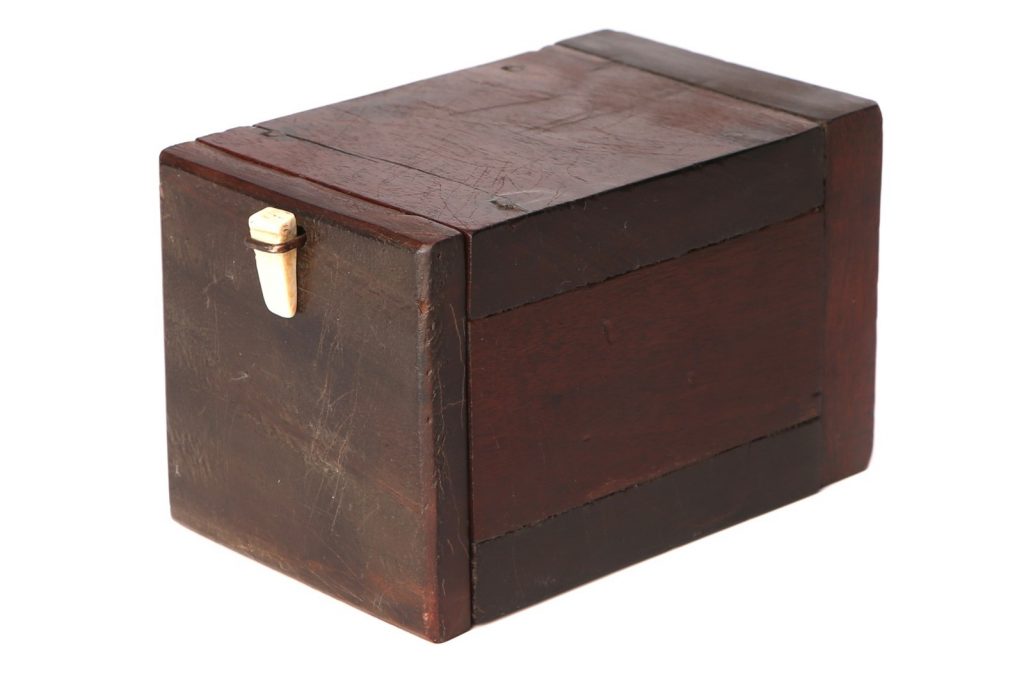 Very simply constructed from wood with a simple fixed focus lens, Mousetrap cameras were used by Talbot (although there is no evidence to show he used this particular camera). These cameras created paper negatives. Talbot developed this process to allow the creation of lasting images. The Talbot process was soon eclipsed by the French Daguerreotype process, announced in 1839. Consequently, Mousetrap cameras are exceptionally rare.
Jonathan Brown, Camera Expert at Flints says, "This auction is a once in a lifetime chance to acquire a 'Mousetrap camera' as one has never before come to the open market and it is impossible to know if an opportunity will ever arise again. We anticipate a great deal of excitement and interest from private collectors, museums and institutions worldwide."