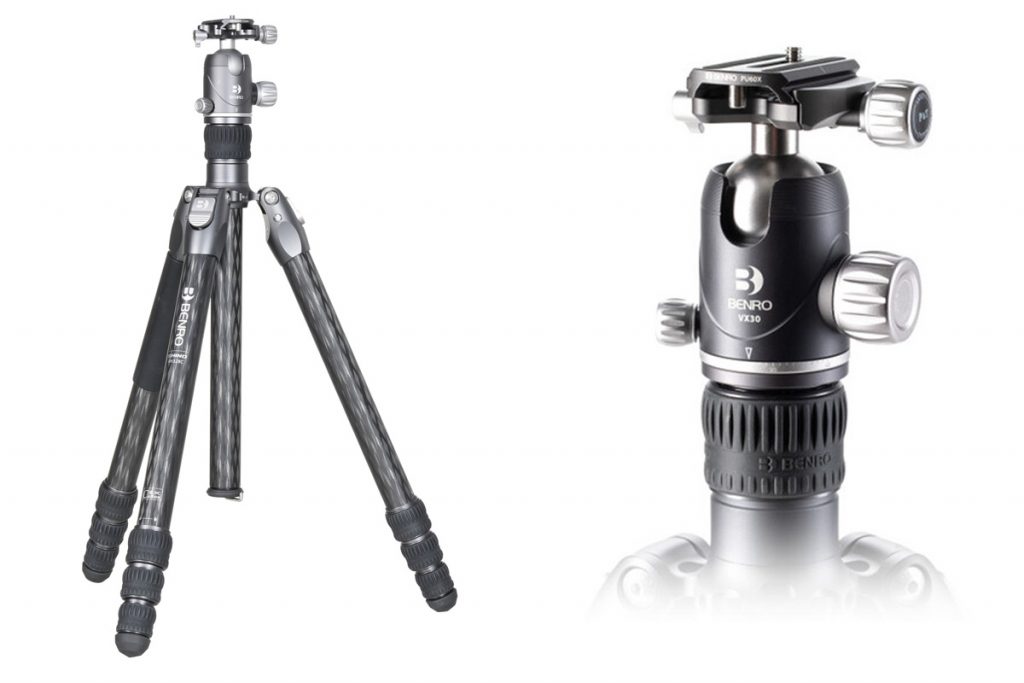 Benro is today announcing the launch of Rhino, its exciting new range of tripods available in kits with all new VX ball heads. The new series features four precision-engineered models, bursting with thoughtful details and specialist design destined to make them a sure favourite among photographers of all persuasions.
The range offers something for every photographer, whether travelling and navigating tricky, uneven terrain or working with a complex studio set up. The smallest of the new tripods weighs just 1.2kg with a maximum capacity almost 10 times that of 10kg and measures just 35cm when folded. The largest stands over 170cm when fully extended and supports a max payload of 20kg, making it more than capable of supporting even the bulkiest of camera units along with a range of additional kit for studio shoots.
The design of the Rhino series retains all of the features users have come to expect from Benro, including quality materials, versatility of design and reliability; while taking a fresh look at every element of tripod design, resulting in many intricate adjustments which significantly improve performance and user experience. Designed for the most prolific and discerning photographers, for whom even the smallest design elements can have a big impact, the Rhino range is packed full of features that represent the pinnacle of Benro's engineering pedigree. These include:
Significant reduction of overall weight with no loss of quality or performance
New braided carbon fibre tube design allowing for improved weight capacity, plus the ability to attach accessory arms to the main tripod casting via three 3/8" threads
Auto-hold trigger making it easier than ever before to adjust tripod leg angles
Lengthened centre column locking mechanism to improve locking strength
Ergonomic grips to improve operation of twist leg locks
Three step self-adaptive rubber feet to improve stability 
The new models all retain much-loved Benro design elements such as reverse folding legs and easy conversion to monopod for ultimate versatility.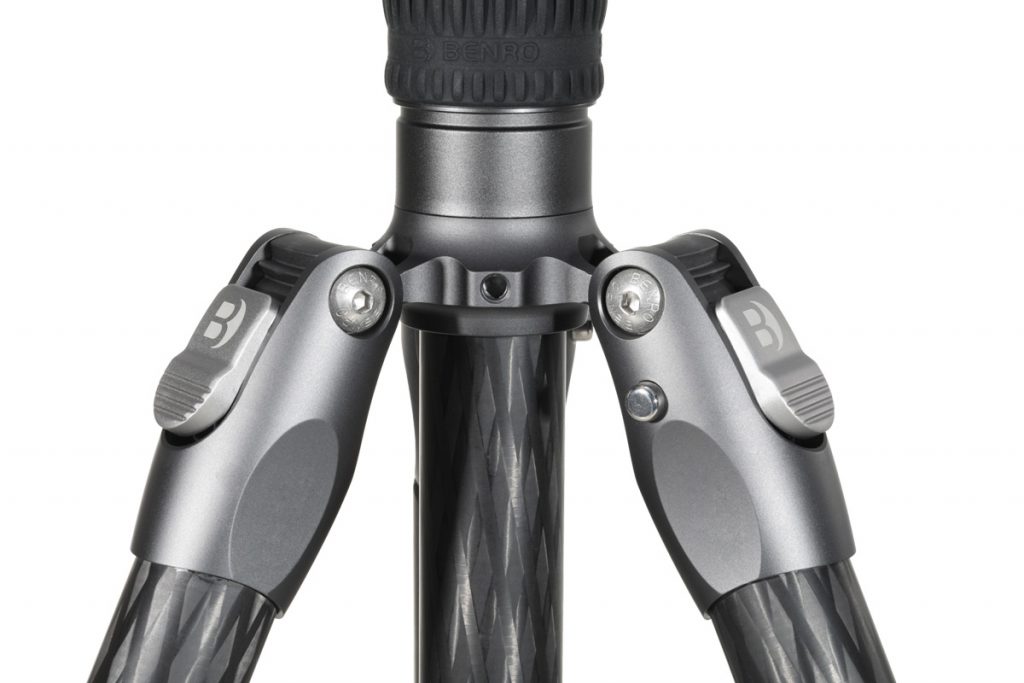 Rhino tripod kits feature three new Benro VX ball heads offering elegant, simple, lightweight design with feature-packed specification. Performance elements include:
Significantly streamlined, simplified design to reduce weight and create an efficient, high performance head
Dual panoramic function: both the base of the head and the camera release platform offer 360o pan movement#
Newly designed QR platform and Arca-compatible plate to reduce weight with no loss of performance
Safety catch to prevent accidental plate removal
Mark Hoskins, Benro Brand Manager for Mac Group Europe commented: "The Rhino tripods together with new VX ball heads have been long-awaited within the team. They represent the very best of Benro precision-engineering and we hope this will be reflected in their reception by photographers and videographers. Our aim with this range is to impress even the most particular users for whom even the slightest adjustments can mean a big impact. We hope they will be embraced by photographers whether out in the field or in the studio as a trusted, workhorse part of their every-day kit. We are incredibly proud of the time and effort that has gone into these new pieces and can't wait for our customers to put them through their paces."
The Rhino range will be available from Benro Authorised Stockists from September 2020 priced at:
FRHN05CVX20 £200
FRHN14CVX20 £230
FRHN24CVX25 £250
FRHN34CVX30 £290
Rhino Tripods
VX Ball Heads 
For more details on Benro tripods and ball heads, please see their website: www.benroeu.com