X-Rite Introduces New Colorchecker Sizes – From Nano To Mega
Photographers and Filmmakers Can Choose the Ideal Size Target for Any Shot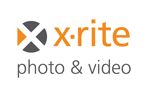 X-Rite Incorporated, the world leader in colour management and measurement technologies, introduces an industry-first, extended ColorChecker family with new sizes including Nano, Mini, XL and MEGA. With a range of new sizes for both the ColorChecker Classic and ColorChecker Video targets, now there is a ColorChecker to help every photographer and filmmaker tell their story, no matter the size of their shoot. ColorChecker targets are essential colour tools designed to save valuable time from pre-production through post-production.
The ColorChecker Classic target has been a photo industry standard for more than 40 years. It is an array of 24 natural object, chromatic, primary and greyscale colours, arranged in four rows. This iconic colour reference target is now available in five sizes – Nano, Mini, Original, XL and MEGA. Simply include your preferred size ColorChecker Classic in your photo or video capture and then when editing, use it to create custom DNG or ICC camera profiles, colour grade video footage or visually compare, measure and analyse differences in colour reproduction in any colour rendition system.
The ColorChecker Video target was first introduced in 2015 and is now available in 3 sizes – Original, XL and MEGA. This target, developed specifically for the filmmaker workflow, has gained wide adoption by filmmakers, DITs, editors and colourists. It includes chromatic colour chips, skin tone chips and grey reference chips, so that filmmakers can easily set exposure, match multiple cameras and speed up colour grading for ideal colour balance throughout their footage. These targets are great for cine wide shots – landscapes, cityscapes, custom sets; for event filmmaking – concerts, churches, sports, stage; and for aerial filmmaking – drones, booms, planes and helicopters.
The five newest products joining the existing ColorChecker line are:
ColorChecker Classic Nano: 1×1.75" (24x40mm) – for macro or close up photography
ColorChecker Classic Mini: 2.5×4.25"( 63.5×109 mm) – for archival photography or where the protective case of the Passport is too cumbersome
ColorChecker Classic XL: 21×14.75" (53.3×37.5 cm) – for photographers working in large studios, doing long distance photography or camera/lighting testing. This target is available in three configurations: target only, target plus sleeve, target plus case
ColorChecker Classic Mega: 40×60" (100×152 cm) – for photographers working on large sets and doing extreme distance photography or camera/lighting testing
ColorChecker Video Mega: 40×60" (100×152 cm) – for filmmakers working on large sets and doing extreme distance filmmaking or camera/lighting testing
"Over the years, X-Rite has produced custom-sized ColorChecker targets for specific applications across many industries. Bringing these various sized targets to the broader photo and video markets is a natural extension of the line to better meet the needs of all our customers," says Liz Quinlisk, Global Business Unit Manager, Photo & Video at X-Rite Incorporated. "Now every photographer and filmmaker will have the ability to use an appropriate size target no matter the size of the subject, project or idea."
ColorChecker Camera Calibration Software – Free Download
ColorChecker Classic targets have been used by colour perfectionists for the past decade to create custom DNG profiles for Adobe Lightroom® and Photoshop® workflows. Now photographers can build custom ICC camera profiles for use in Capture One® (or other ICC compatible software) when combining ColorChecker Classic with the latest version of X-Rite ColorChecker Camera Calibration software. Camera profiles provide accurate colour at capture based on specific lighting, camera and lens combination during any given shoot, saving valuable time in edit. This software is also compatible with X-Rite ColorChecker Digital SG target for creating even higher quality custom ICC camera profiles.
Scanner Profiling
Pair the ColorChecker Classic with X-Rite i1Studio or i1Profiler software (both sold separately) to create a custom ICC scanner profile.
3rd Party Support
ColorChecker targets are supported by several third-party software developers including:
– Black Magic DaVinci Resolve – Classic and Video targets
– Hasselblad Phocus – Classic target
– 3DLUT Creator – Classic and Video targets
Colour Perfectionists Unite.