Wildlife Photography Webinars
Take your wildlife photography to the next level with our webinar series.

Not a member? Join today and take advantage of our many Benefits of Membership.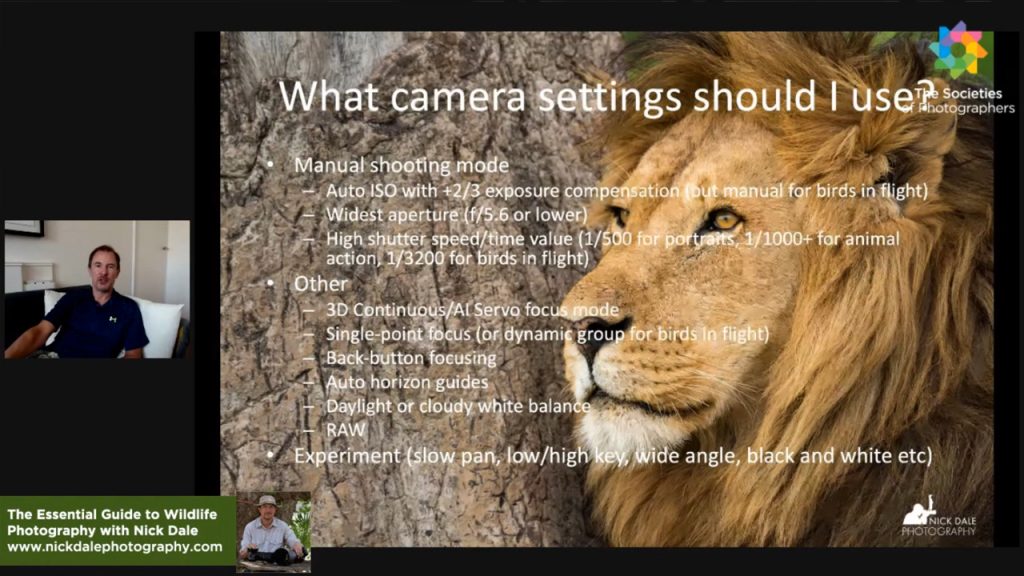 The Essential Guide to Wildlife Photography with Nick Dale

Join internationally-renowned wildlife photographer Nick Dale for this 1 hour webinar on the essential guide to wildlife photography. Nick has sold over 12,000 images to national and international media companies as well as private sales, held exhibitions and accumulated an array of awards for his wildlife photography.
Nick will cover what equipment is required, what to prepare, camera settings, what makes a good wildlife photograph and techniques to raise your wildlife photography to the next level.
Other photographic webinars you may be interested in