Webinars on Pet Photography
Take your pet photography to the next level with our webinar series.
Not a member? Join today and take advantage of our many Benefits of Membership.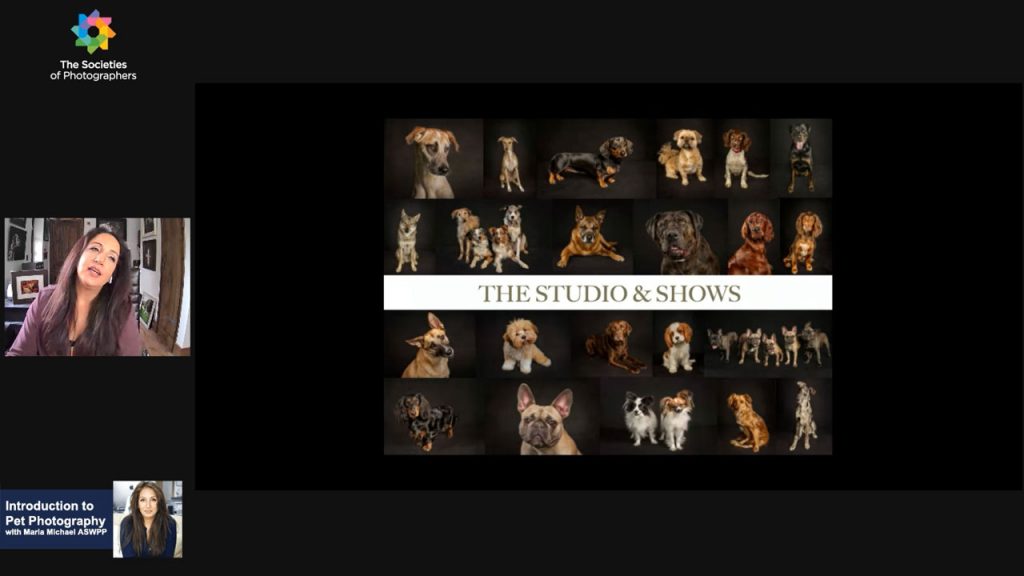 Introduction to Pet Photography with Maria Michael ASWPP
Passionate about the connection between humans and animals and how this has evolved over thousands of years, Maria invites you to look at Pet Photography in a whole new light.
Knowing first-hand how that connection can change someone's life, Maria has dedicated many years to learn about the behaviour/psychology of dogs and more recently, horses. She has used her experience to develop her Specialist Pet Photography business and a reputation, that has gained both national and international attention.
Maria is committed to raising the profile of Pet Photography and during this webinar, she will explain why this genre is not just a simple 'add-on' to a business, but one that should be respected and that demands a serious level of commitment.
Maria will also guide you through what she believes is the essential foundation of the starting any photography business, from the planning process through to different ways of marketing and helping you to build your client base.
But Maria's journey into photography has been far from straight forward. And living with a hidden disability, she knows all too well how challenging it can be. So she hopes that, through her open and honest approach, others will find inspiration and see that they too can achieve their dreams.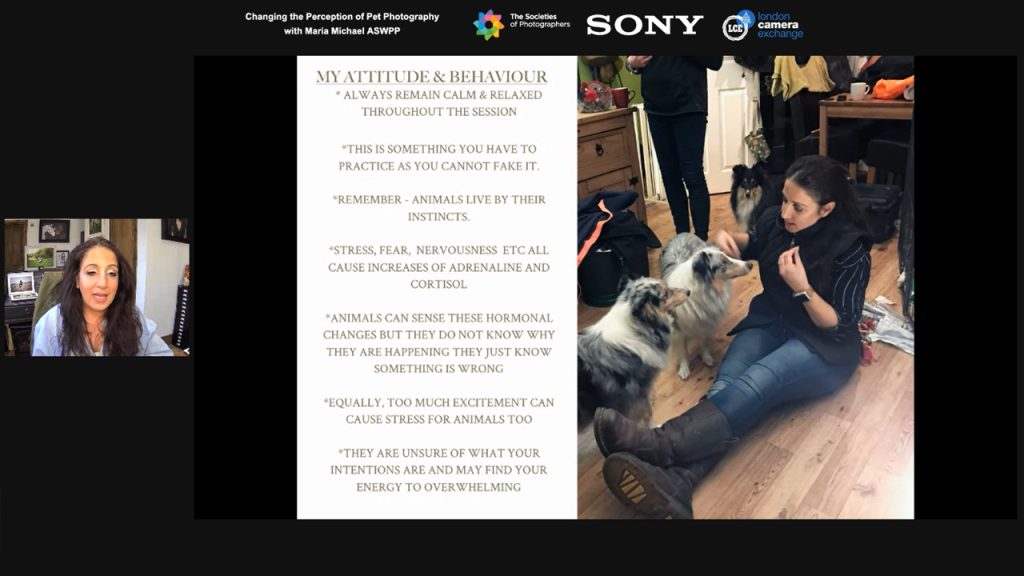 Changing the Perception of Pet Photography with Maria Michael ASWPP
Since a child, Maria Michael had been passionate about the connection between humans and animals, so it would come as no surprise to know she has been a Specialist Pet Photographer for over 10 years now. Dedicating many years to learning about the behaviour/psychology of the animals she photographs, Maria has not only built a successful business, but also started to gain recognition, nationally and internationally.
However, Maria's journey into Pet Photography was far from planned. The truth is, Maria knows first-hand, how the bond we form with animals can transform our lives. In 2005, an incident whilst working as a Senior Social Worker, threatened to destroy her life.
However, her experience at that time and the years that followed, only serve to further validate her beliefs and provide her life a new direction.
Today, Maria is committed to raising the profile of Pet Photography and invites you to see a much deeper, more powerful side to this genre.
In this webinar Maria will take you on a journey, inviting you to see Pet Photography like you have never seen it before, sharing some of the experiences and the lessons she has had along the way.
Proudly supported by Sony and London Camera Exchange
Other photographic webinars you may be interested in