Webinar: How to be EXTRA with Cake Smashes! with Emma Sohl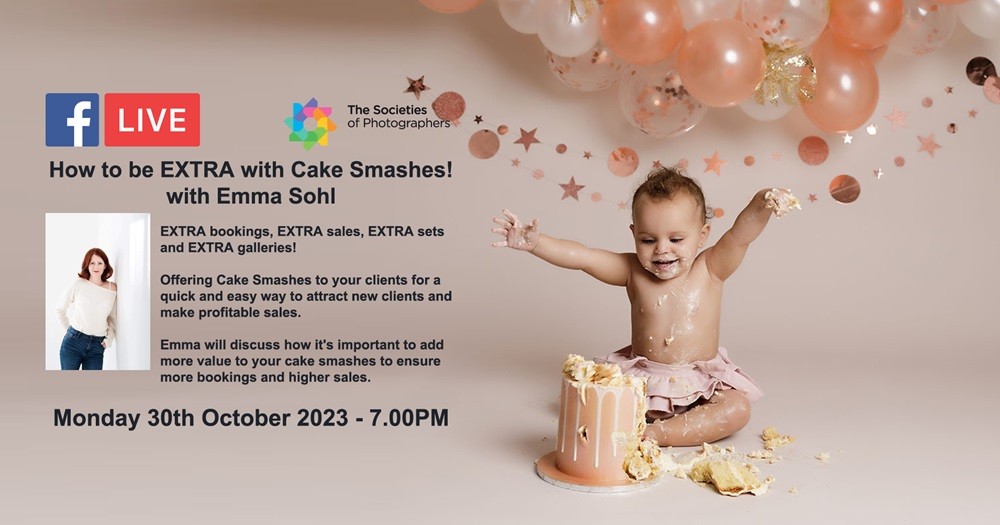 EXTRA bookings, EXTRA sales, EXTRA sets and EXTRA galleries!
Offering Cake Smashes to your clients for a quick and easy way to attract new clients and make profitable sales.
Emma will discuss how it's important to add more value to your cake smashes to ensure more bookings and higher sales.
Monday 30th October 2023 – 7.00PM
Live on: The Societies of Photographers (Members Only) Group
If you are a member of the group, you can view any of the previous webinars via the Guides tab.
If you are a member but don't use Facebook, don't worry, the archive of previous webinars can be found on our Photographic Webinars section of the website.
To obtain the password, please contact The Societies Head Office for more details.
Want to watch but not a member?
Try our Professional Membership for 2 months free! Start your FREE trial now >>> https://thesocieties.net/try/