The LUMIX G9II "Capture the Decisive Moment"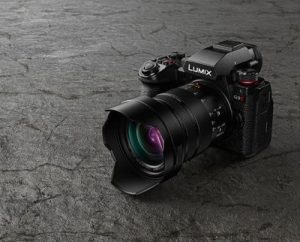 Panasonic is proud to announce the launch of the LUMIX G9II digital mirrorless camera, equipped with a new sensor and Phase Detection Auto-Focus (PDAF) technology. The LUMIX G9II is the first camera in the Micro Four Thirds LUMIX G Series to feature PDAF technology.
New Sensor and New Engine Boasting Outstanding Photographic Performance
PDAF technology implemented in LUMIX G Series for the First Time
Flagship Micro Four Thirds Model for Still Images with Improved High-Speed Performance and Ergonomics
In line with the growing need to produce highly creative artwork and photography using diverse methods, this new model creates high-resolution, high-quality images and rich colors straight out of camera. Furthermore, with a new auto-focus technology that combines Panasonic's accumulated expertise in recognition technology with PDAF, and a high-speed burst shooting mode that ensures decisive moments are always captured, this new model boasts significantly improved power and high-speed performance. The camera supports photographers from various fields using a system that can be combined with the compact and lightweight LUMIX G Micro Four Thirds lenses for ultimate flexibility.
The new 25.2-megapixel Live MOS Sensor and new engine produce high-resolution images in outstanding quality with rich color tones, while the hybrid PDAF technology enables accurate auto-focus and high-speed tracking of fast-moving subjects. Moreover, burst shooting at 60 fps in AFC mode and SH pre-burst recording*1 that begins before the shutter is released ensures that the decisive moment is always captured, even with dynamically moving subjects.
LUMIX's popular image stabilization system is further improved, combining 8-stop*2 B.I.S. (Body Image Stabilizer), 7.5-stop*3 5-axis Dual I.S. 2, and advanced Active I.S. for incredible video image stabilization. Together, these functions provide even greater support for handheld shooting of dynamic scenes that would previously have been difficult to capture. In addition, creators can enjoy enhanced monochrome photo styles with new LEICA Monochrome and REAL TIME LUT for preferred color settings. Through this next-generation digital mirrorless camera, Panasonic intends to respond to the needs of creators who are pursuing methods of creative expression that go beyond the boundaries of photography and videography.
The LUMIX G9II will be available in November 2023 from RRP £1,699.