Did you know that Hahnemühle have a Photo Range?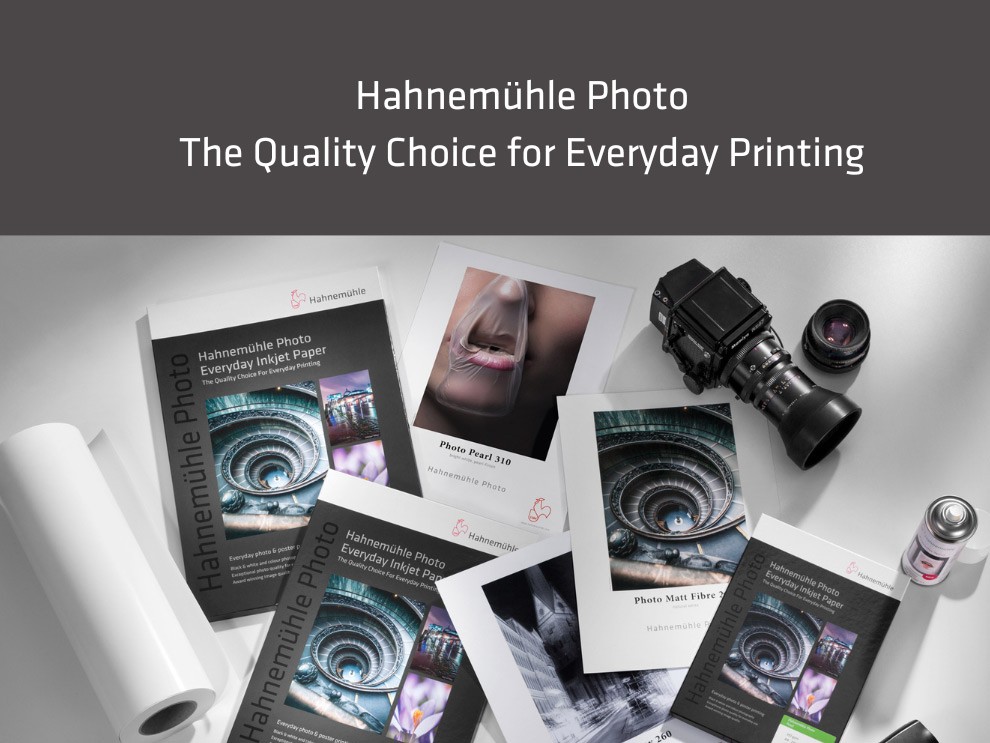 Hahnemühle Everyday Photo is an assortment of six universal inkjet papers ideal for everyday printing.
Easy-to-print inkjet photo paper with a very good quality output. Ideal for standard photos, poster prints and photo books.
In comparison to the Hahnemühle Digital FineArt Collection, the Everyday Photo media have a non-textured cellulose paper base or a polythene-coated carrier material and have an inkjet coating optimised for photographic applications. Their comparative thinness and smooth surface ensure easy printability and handling. With a good print quality and an age-resistance of up to 30 years, they deliver the best results for day-to-day printing. Ideal for projects which don't need museum quality papers.
Perfect for everyday printing photos, posters, projects
Easy to print with high quality output
Age resistant for up to 30 years, acid and lignin free
Hahnemühle Everyday Photo range consists of the following papers: Photo Matt Fibre 200 – Photo Matt Fibre Duo 210 – Photo Glossy 260 – Photo Luster 260/290 – Photo Pearl 310 – Photo Canvas 320.
For a full listing of Hahnemühle UK Digital FineArt resellers please visit www.hahnemuehle.co.uk
https://www.hahnemuehle.co.uk/digital-fineart/everyday-photo/
https://www.hahnemuehle.co.uk/hahnemuehle/digital-fineart-resellers/