SIGMA Corporation is pleased to announce the launch schedule of the SIGMA 60-600mm F4.5-6.3 DG DN OS – Sports.
The decisive moment, captured exactly as intended.
The world's first and only* mirrorless 10x ultra-telephoto zoom, now available from SIGMA.
Supplied accessories: Case, Hood (LH1144-02), Cover Lens Cap (LC-740E), Shoulder Strap, Tripod Socket (TS-121), Front Cap (LCF-105 Ⅲ), Rear Cap (LCR Ⅱ)
Available mounts: L-Mount, Sony E-mount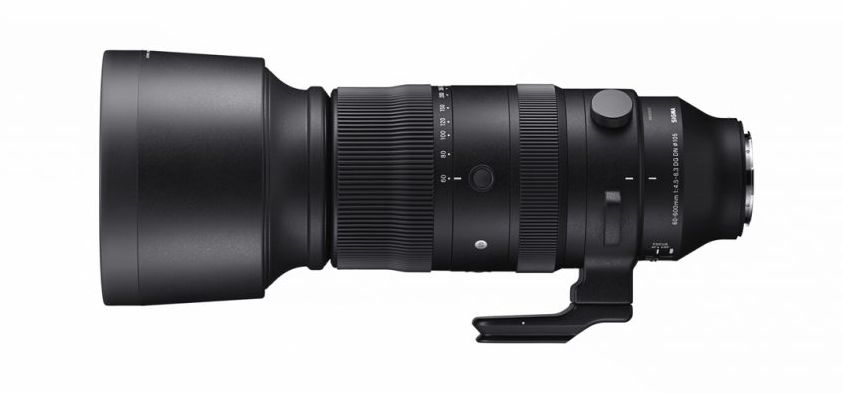 The appearance and specifications of the products are subject to change.
Sony E-mount lenses are developed, manufactured and sold in accordance with the E-mount specifications licensed under a license agreement with Sony Corporation.
L-Mount is a registered trademark of Leica Camera AG.
The SIGMA 60-600mm F4.5-6.3 DG DN OS | Sports is a high-power ultra-telephoto zoom lens exclusively for full-frame mirrorless cameras with a unique 10x focal length. The latest optical design delivers high optical performance throughout the entire zoom range, even with 10x zoom, which makes it capable of capturing any scene in high definition. The newly developed linear motor "HLA (High-response Linear Actuator)" delivers unprecedentedly fast and precise autofocusing. In addition, the newly developed algorithm "OS2" enables image stabilization of 7 stops at the wide end and 6 stops at the telephoto end. Of course, it is also equipped with Dual Action Zoom, Dust and Splash Resistant Structure, as well as a wealth of customizable functions and specifications of SIGMA's Sports line to meet the needs of various shooting environments and situations. With its many features and stellar optical performance, this lens captures the moment with a rich sense of dynamism.
The SIGMA 60-600mm F4.5-6.3 DG DN OS | Sports is a one-of-a-kind ultra-telephoto zoom lens which combines high magnification with an extremely high level of image quality and mobility.
* As an interchangeable lens exclusively for mirrorless, as of January, 2023 by SIGMA
https://www.sigma-global.com/en/