Webinar: Everything you need to know about printing for your competition entries with Satnam Dosajh FSWPP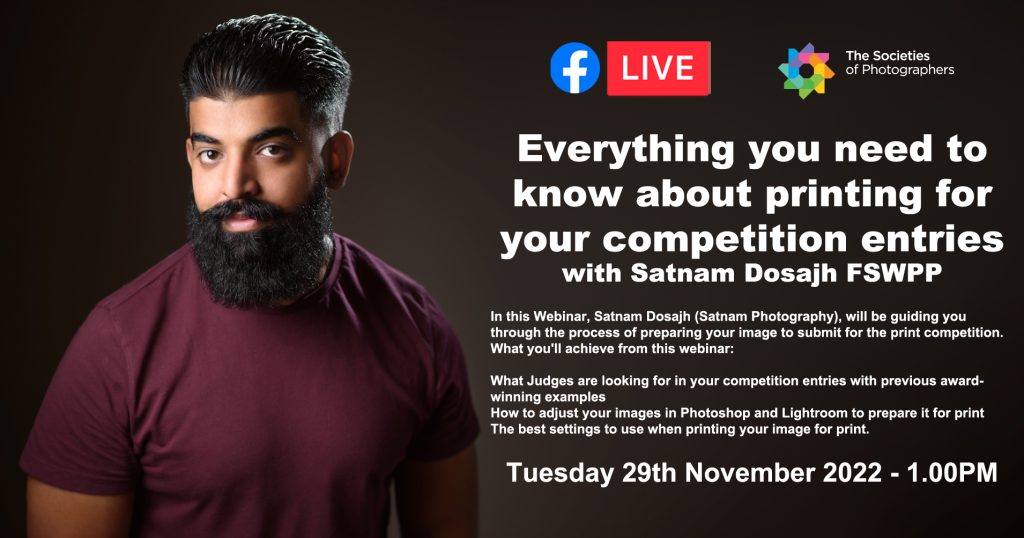 In this Webinar, Satnam Dosajh (Satnam Photography), will be guiding you through the process of preparing your image to submit for the print competition. What you'll achieve from this webinar:
What Judges are looking for in your competition entries with previous award-winning examples
How to adjust your images in Photoshop and Lightroom to prepare it for print
The best settings to use when printing your image for print.
Tuesday 29th November 2022 – 1.00PM
Live on: The Societies of Photographers (Members Only) Group
If you are a member of the group, you can view any of the previous webinars via the Guides tab.
If you are a member but don't use Facebook, don't worry, the archive of previous webinars can be found on our Photographic Webinars section of the website.
To obtain the password, please contact The Societies Head Office for more details.