The Photography Show & The Video Show ends on a creative high!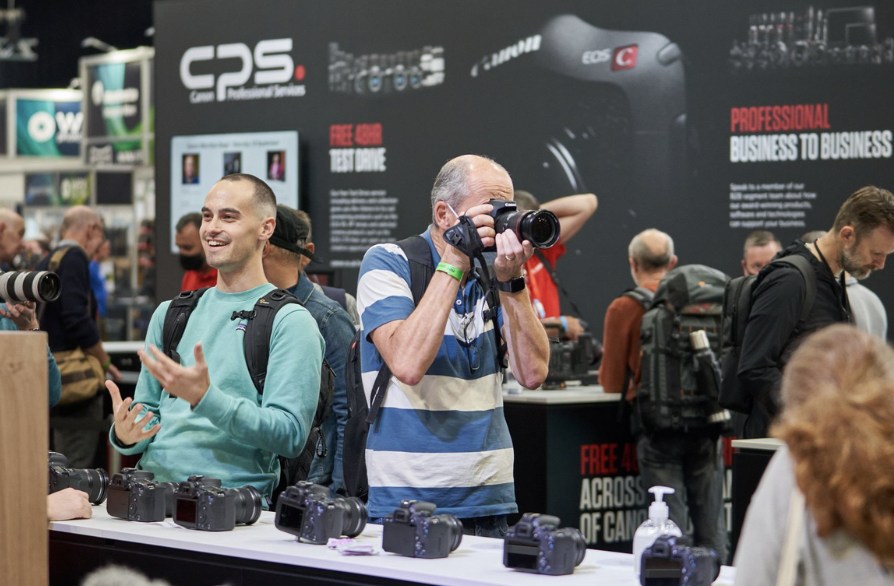 It's a wrap! The Photography Show & The Video Show, held 17, 18 & 20 September at Birmingham's NEC, brought together thousands of photography amateurs and pros alike to hear from a global range of speakers and try the latest kit from major brands.
The show, the largest of its kind in the UK & Europe, had a packed line-up of renowned speakers, 250 major brands, along with masterclasses, talks and live demos.
The Super Stage programme began with internationally renowned creatives Chase Jarvis and Colin Prior. National Geographic photographer Cristina Mittermeier gave a sensational talk, followed by YouTuber Jack Harries. Multi award-winning photographers Roberto Valenzuela, Christina Ebenezer and Kaylee Greer wrapped up the show on the final day.
Experts from across the 250+ brands at the show enjoyed the opportunity to meet face to face with customers as Neale Conroy, Marketing Director at Canon, explains: "The show is the perfect platform to showcase our kit as well as meet the wider community. We're particularly interested in getting to know the next generation of photographers and want to discover upcoming trends, for example around content creation."
Mark Baber, Event & Content Marketing Manager at Sony, said: "The show has been above what we were expecting – our stand was busy from the moment the show opened on day one. The show provides a valuable opportunity to interact with our customers – meet them in person and showcase our products. There's nothing better than meeting face to face – we listen to our customers' stories and help them solve challenges. That's integral to what we do."
Tim Berry, Media and Marketing Manager at Sigma, adds: "The show is going very well and seems busier than last year. There's a lot of positivity, people seem to be in good spirits, and interested in our lenses, which is great."
Ruth Folkard, Event Director, said; "It's been great to have the imaging community back at the NEC this weekend. The vibe has been fabulous, and we're looking forward to the next show."
The show returns to Birmingham's NEC 16-19 March 2024.
Follow the show on: Instagram Twitter Facebook