Global line-up of renowned photographers set to share expertise at The Photography Show & The Video Show 2022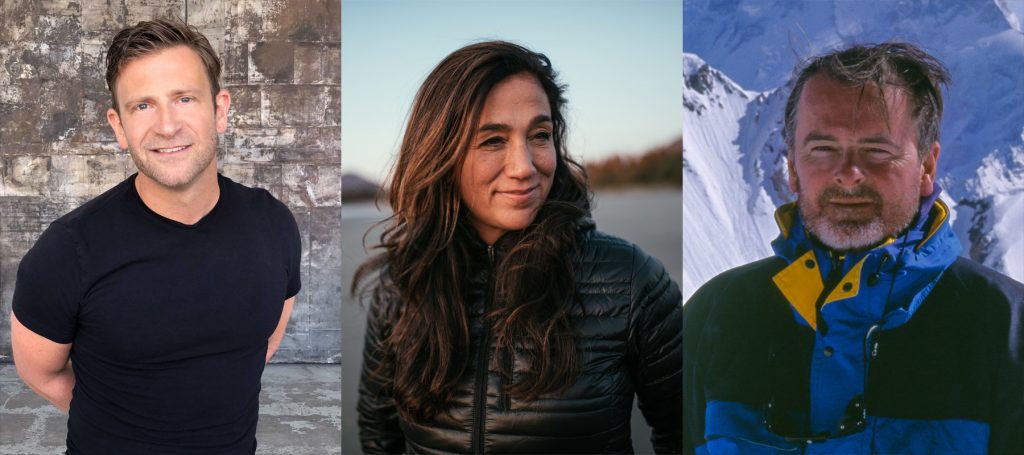 Award-winning artist and entrepreneur Chase Jarvis, marine biologist and explorer Cristina Mittermeier and renowned landscape photographer Colin Prior are among the compelling line-up of global speakers at The Photography Show & The Video Show.
They will be joined by Jack Harries, Christina Ebenezer, Kaylee Greer and Roberto Valenzuela among others, who all will share their expertise during this unmissable four-day event, taking place17 – 20 September at Birmingham's NEC.
International roster of speakers
Experts from around the world share their experience and advice in a series of masterclasses. The line-up has been carefully curated across a broad range of genres to deliver a truly unique experience for photographers at all levels. This includes a global roster of Super Stage star speakers:
In a rare UK appearance, Chase Jarvis, one of the most influential photographers of the past 20 years, will share his framework for unleashing and supercharging personal creativity. His expansive work ranges from shooting advertising campaigns for companies like Apple, Nike, and Red Bull; to working with athletes like Serena Williams and Tony Hawk, to collaborating with icons including Lady Gaga and Richard Branson,
Illustrated by award-winning images and film, wildlife and natural world photographer, Cristina Mittermeier will share the hard-won wisdom she's gleaned from documenting the far reaches of our planet and its people for decades.
Colin Prior is one of landscape photography's most dedicated and passionate advocates. His career has spanned four decades and in his session he'll share his experience, adventures and photography philosophy. Characterised by his passion for the magic of stills, Colin believes it's not what's in a photo that counts, but where it takes you – the reactions it triggers, memories and emotions it evokes.
British documentary filmmaker, Jack Harries, rose to fame with his YouTube travel channel JacksGap in 2011, which amassed over four million subscribers and more than 150 million views. In his session, Jack will discuss his filmmaking journey, how social media has changed, and how his work has amplified the human voices behind one of the biggest crises facing our planet today.
British Nigerian photographer Christina Ebenezer, recognised as one of Forbes 30 under 30 Arts and Culture leaders in 2022, will join filmmaker and Forward Prize winner Caleb Femi to talk about her journey as an image maker, exploring the boundaries of beauty and building industry relationships.
Multi award-winning dog photographer, Kaylee Greer, will discuss the challenges and rewards of working in this unique niche and show insider tricks for taking images of a constantly moving subject – from the best camera settings to finding perfect locations and getting dogs to look straight down the barrel of the lens.
Multi award-winning wedding and portrait photographer, Roberto Valenzuela, will share personal stories that propelled his business into the spotlight in the US and beyond. Recognised by his peers as one of the ten most influential photographers and photography educators in the world, this is a talk you won't want to miss.
Free entry for professionals
The show will bring together over 250 of the biggest international brands, including Canon, Sony, Fujiflm and OM-System alongside a packed programme of demos, talks, workshops and networking opportunities.
Ticket prices:
Standard day admission from £14.95 (concessions & multi-day options available)
Professionals & trade can apply for free entry*
Super Stage tickets are £12 per session, per person
For masterclasses Beginners' photo, Beginners' video and Turning Pro – prices are £10 for one masterclass
Pro masterclasses are £10 per session and £15 for both (19 & 20 September)
The Photography Show & The Video Show takes place 17 – 20 September 2022 at Birmingham's NEC. To book tickets, visit www.photographyshow.com
*Professional photographers, videographers, content creators and image-making industry representatives can apply for FREE entry to the show. All applications must be made before midnight on 14 September 2022 and will be verified against specific criteria. More information here
Follow the show on: Instagram Twitter Facebook