Benro launches new Carbon Fibre 'Mini' Gimbal Head
As the size of cameras, long telephoto and zoom lenses decreases, Benro are delighted to announce the launch of their new GH5CMINI carbon fibre gimbal. Combining high-quality materials, with advanced functionality and precision, balancing long lenses with a lightweight head has never been easier. This head is perfect for dynamic sport or wildlife photography.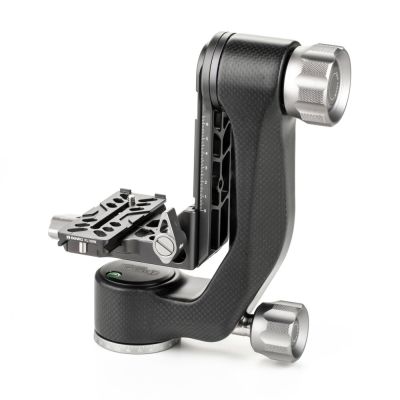 With a load capacity of 30kg the GH5CMini allows you to manoeuvre cameras with long telephoto lenses quickly and comfortably to ensure consistently sharp images.
Manufactured from carbon-fibre it weighs just 1.1kg, it is lightweight yet robust making it perfect for photographers on the go.
The lightweight sliding quick release plate and adjustable height platform allow you to precisely balance your camera/lens combination and track moving subjects with ease.
Repeatable 360-degree pans are achievable with the panoramic scale and by adjusting the tension on the large tilt pivot knob, you can achieve smooth tilt actions. An integrated bubble level allows perfect level set-up and prevents uneven pan movements.
The GH5C mini features a lightweight Arca-Swiss style quick release plate,
allowing for quick attachment and release of your camera and when you're done
shooting, your GH5C Mini head can then be transported in the included drawstring bag.
The GH5CMINI is available now from authorised Benro retailers with an SRP inc. VAT of
GH5CMINI                   £465
Take a look here