Announced: Fundamentals of Photographic Lighting Seminar by Damian McGillicuddy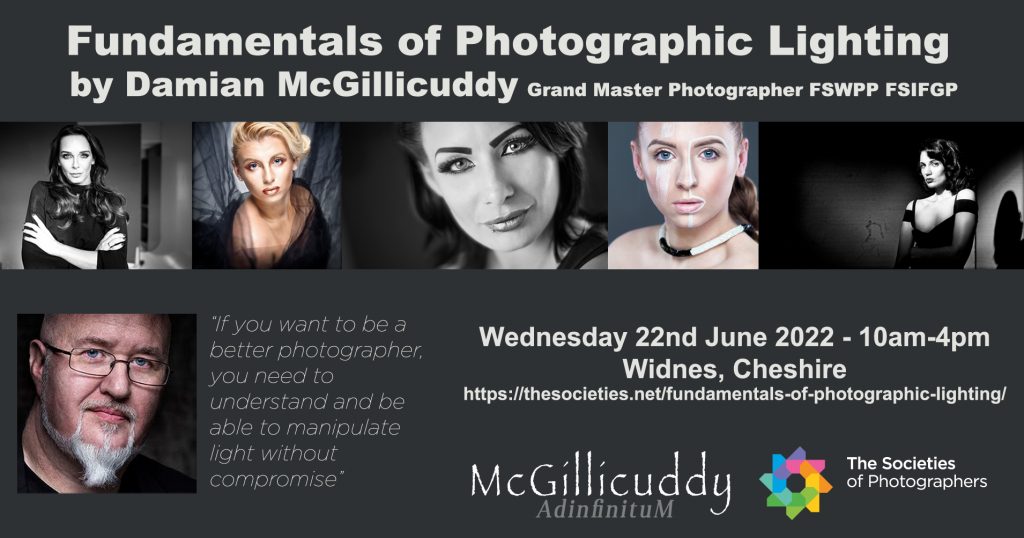 The Societies of Photographers are pleased to announce a new full-day seminar on photographic lighting.
Join Damian McGillicuddy for a full-day seminar on the Fundamentals of Photographic Lighting in Widnes, Cheshire on the 22 June 2022.
Damian says, "If you want to be a better photographer, you need to understand and be able to manipulate light without compromise. This course is aimed at the photographer who wants to take their photography to the next level. We will explore all the big concepts in lighting that will make a difference to your education and understanding, unravelling light's very qualities."
This seminar is limited on space, so booking early is advised to ensure your place.
For more information, check out the Photography Seminars section of the website.