Reach for the Stars: STC Announce World-First Technology with Astro Urban Series Filters
Leading Taiwan-based optics and photo/video accessory manufacturer, STC, has revealed a brand-new series of specialist astrophotography filters for professional and enthusiast photographers. Say hello to the all-new STC Astro Urban Sky LRGB and SHO Filters.
STC Astro Urban Sky LRGB Filter
As STC continues to create innovative accessories for the global photography and videography communities, the new STC Astro Urban Sky LRGB filter is the world's first anti-light pollution, ultra-low halo RGB monochromatic filter and has been designed for shooting astronomical deep-sky objects in areas with heavy light pollution such as urban spaces.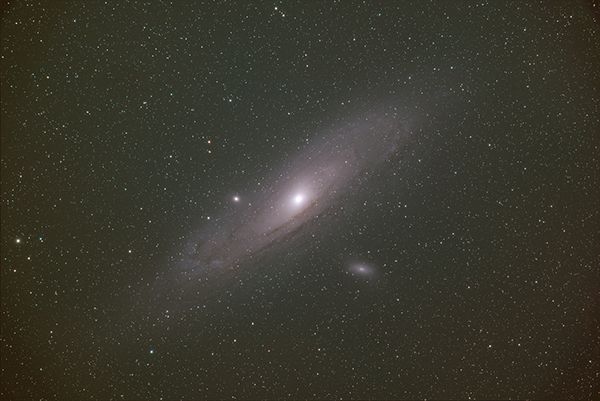 The new filter arrives to deliver enhanced results for astrophotographers everywhere, extending the amount of exposure, boosting the colour channel to achieve the highest contrast and stunning images with relative ease. The new LRGB filter can be used in conjunction with the new STC Urban Deep Sky SHO filter to emphasise the characteristics of star clusters and to develop unique bright colours from the celestial body.
STC Astro Urban Sky SHO Filter
The STC Astro Urban Sky SHO Filter accurately identifies the three crucial spectral lines, Ha, SII and OIII, in order to enhance the colours of nebulae and galaxies. The strict parfocal process is closely integrated with the German SCHOTT® B270 optical glass.

With a narrow bandpass of 7nm and a 95% penetration rate, SHO filters isolate specific spectrum produced by interstellar clouds. With the application of the new STC Astro Urban Sky SHO Filter, astronomical monochrome CMOS or CCD cameras can easily capture the colours of emission nebulae in urban skies.

William Wu, CEO and Lead Design Engineer, STC, said: "These new specialist Astro Filters have been painstakingly designed to offer substantial benefits to astrophotographers everywhere." William continued: "The new products also demonstrate STC's commitment to specialist photographers across the globe, demonstrating our capability and the excellence in our R&D division as we continue to deliver world-first technologies to the imaging world. I am confident that users will love these new products and that the results will speak for themselves."

STC Astro Urban Sky filters are available in mounted, rear-threaded and front and rear-threaded varieties and unmounted versions will be available in the UK/EU from mid-November.

Visit STC's European website for further information