Call for entries: Global SinoPhoto Awards 2021 – Celebrating Chinese Culture

The Societies of Photographers are delighted to announce they will be partnering with Global SinoPhoto Awards, a photographic competition celebrating and communicating Chinese Culture.
Tell your Chinese story: imagine, interpret, inspire
The Global SinoPhoto Awards 2021 (GSPA2021) is an annual, international photography contest, which aims to communicate Chinese culture through remarkable imagery; to tell Chinese stories, imagine, interpret, and inspire connections between Chinese culture and the rest of the world. The Awards are open to all photographers from any location and background.
Why enter these Awards?
Winners of the Awards will receive cash prizes and certificates: €2,888 for the overall winner, €366 for category winners;
Winning photographs will be showcased during the World Architecture Festival China;
Winning photographs will be exhibited for six weeks at the Museum of East Asian Art, UK;
Winners will be included in the 2022 Awards calendar;
Winning and shortlisted works will be circulated around the world's photography circles and Chinese speaking communities;
Winning photographers will be announced through a press release distributed worldwide.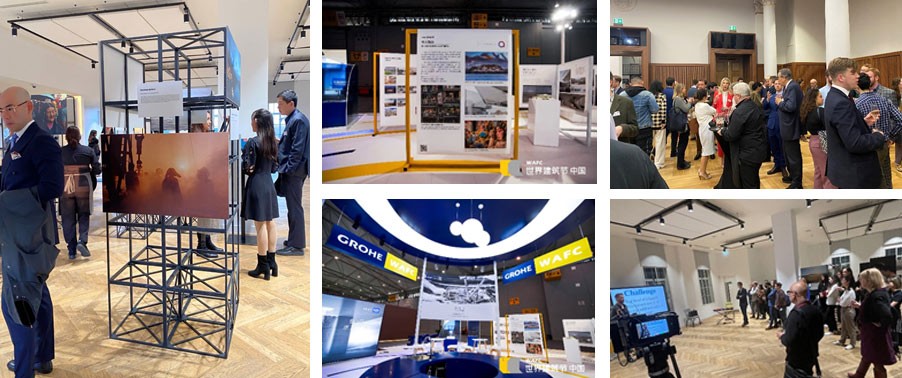 Categories
In 3 of the 4 categories we require elements that represent Chinese culture to be included. In the category 'water' this is not required, as we hope to offer more space for interpretation and creativity. All genres of photography are accepted. The four categories are:
Home (with a Chinese element included) This subject has been an inspiration and creative source for many through the generations. Over the past year, our experience of Home has taken on new significance — for some, it became a sanctuary and escape, for others home meant confinement or bonding.
Work & Play (with a Chinese element included) Our work and interests bring focus to our day, and connect us to our friends and families. Skills and responsibilities are often passed down through generations. For the lucky ones work and play can be the same thing.
Environment (with a Chinese element included) This category focuses on humanity's ability to survive and innovate, the belief that we can overcome challenges and our determination to live a sustainable life.
Water (no need to include Chinese elements) Not only is water an element, being linked to the year of the tiger in 2022, it is also a key aspect of Taoism, the only organic religion/philosophy which originated in China, and is part of Chinese culture in general.
Submission Deadline
5 December 2021
Entry Fees
There is an entry fee of €8, + a submission fee of €6 per image. The charge is subject to VAT if applicable.