Professional photographers, videographers and image-making industry representatives can apply for FREE entry to The Photography Show
APPLY BEFORE MIDNIGHT ON 16 SEPTEMBER TO GET YOUR PASS
Non-professional visitors can save 20% on standard adult entry tickets with code SOCTPS21. Code expires at midnight on 16 September.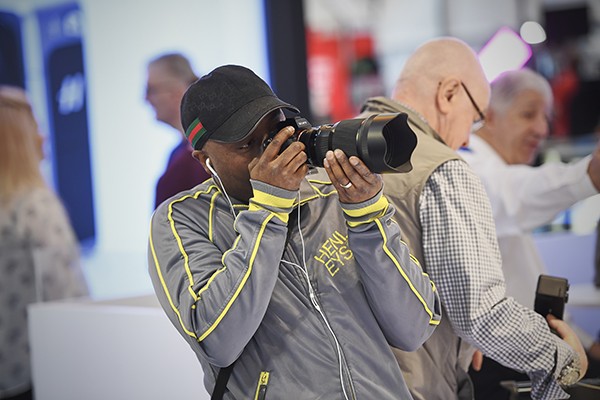 After two and a half years of 'doing it digital', The Photography Show & The Video Show is returning to the NEC next week!
The 2021 event is going to be pretty special. Not only will it bring photography and filmmaking communities together for the first time in months, it'll also give visitors the chance to try out the latest kit, chat with brand experts about products best suited to them and get inspiration from a superb speaker line-up – in person.
The Photography Show & The Video Show is all about setting photographers and filmmakers on a path to the next stage of their creative (or commercial) journey, and we can't wait to get those wheels turning again. All are welcome and there's something for everyone, whatever your chosen craft, genre or kit.
Big brands, exciting newcomers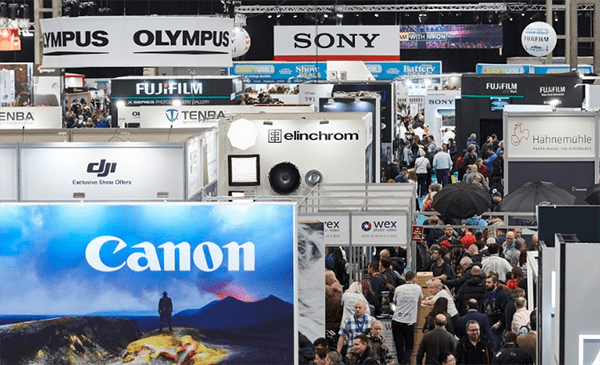 More than 170 brands will be on the show floor. Exhibitors include Canon, Nikon, Sony, Fujifilm, Olympus, Epson, Tamron, Sigma, Hahnemühle, Vanguard and CEWE alongside video production names such as Atomos, RØDE Microphones, Acebil, Deity Microphones, SHAPE and LaCie. If you're looking for accessories, clothing, bags, printers, paper, tripods – or even a lens OR a new camera, this is the place for you. You'll have the ultimate choice – and you'll be able to compare multiple products; an opportunity that you simply won't get anywhere else. It is expected that some very exciting, newly launched products will be on stands at the show too.
Phenomenal speaker line-up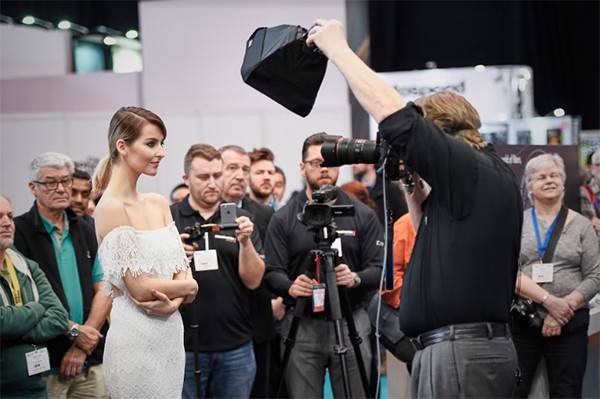 A huge part of the show has always been the free talks, the masterclasses and the Super Stage, which plays host to some of the world's best best-known photographers and filmmakers.
Headlining the 2021 line-up are British photographer and director Rankin, Magnum Photos photographers Olivia Arthur and Mark Power, fine art creator Brooke Shaden, and documentary photography extraordinaire Charlie Phillips. Outstanding creatives also raring to impart tips and techniques include Mike Kus, Claire Luxton, Rory Lewis, Peter Neill, Charlotte Graham, Dan Rubin, Peter Dench, Christie Goodwin, Ashleigh Jadee, Andy Burgess, Ben Bentley and Ben Moore to name a few. Many will feature on the brand new Shutter Street Stage which will focus on urban photography, and as part of the (also new) Analogue Spotlight where you can escape the digital age for a little while to explore the art of film and darkroom processing.
What else is new?
Outside of the hugely popular Behind the Lens, Editing & Post-Production Suite, Photo Live, The Studio and Video Live programmes, AND the beginner, turning pro and pro masterclasses (which you need to book in advance), the Action Arena will see bikers and skateboarders to draw you into capturing action shots. In addition, London Photographic are hosting a workshop (mysteriously titled Wabi-sabi) which delves into finding beauty in imperfection (Saturday) and Dan Rubin will lead an analogue photo walk (Monday). As always, visitors should look out for demos and talks on various stands around the show, including Canon, Nikon, Sony, Click Props and Interfit as starting points.
Taking time out
If you're looking for some downtime, pop along to the screening of the award-winning Picture Stories documentary which celebrates the legacy of Picture Post magazine (Saturday) or wander round the galleries which will feature Fujifilm's PrintLife exhibition (in the UK for the first time ever), the winning images from the Comedy Wildlife Photography Awards, and Gurushots' Single Solo Subject winners, among others.
Keeping visitors safe
The show team is working closely with the NEC and the exhibitors to ensure that a great day (or days) is had by all. There will be Covid-safe measures in place throughout the event, and it is hoped that anyone visiting will be considerate towards others at all times. 
More info on ALL of the above here