Webinar: Black and White Fine Art Photography with Tom Lee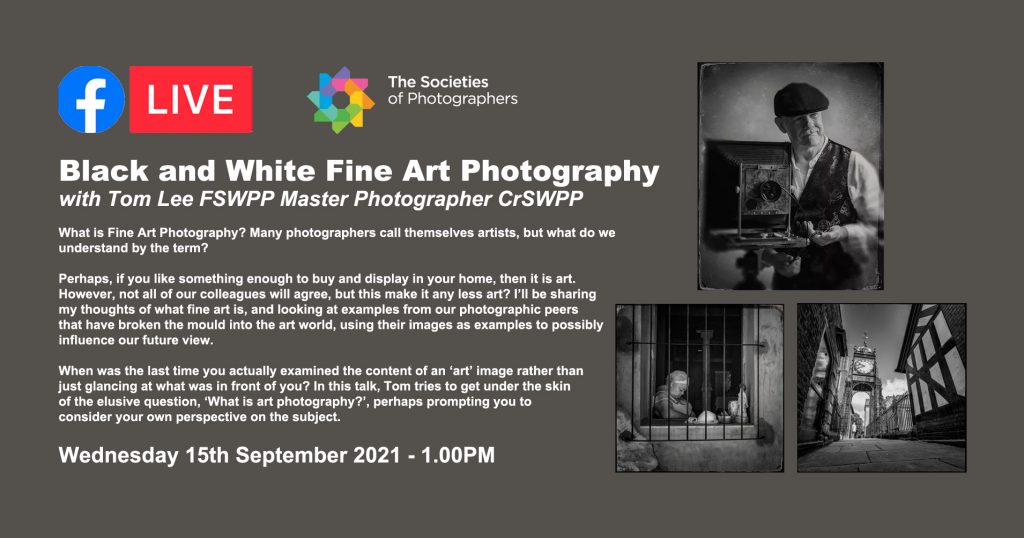 What is Fine Art Photography? Many photographers call themselves artists, but what do we understand by the term?
Perhaps, if you like something enough to buy and display in your home, then it is art. However, not all of our colleagues will agree, but this make it any less art? I'll be sharing my thoughts of what fine art is, and looking at examples from our photographic peers that have broken the mould into the art world, using their images as examples to possibly influence our future view.
When was the last time you actually examined the content of an 'art' image rather than just glancing at what was in front of you? In this talk, Tom tries to get under the skin of the elusive question, 'What is art photography?', perhaps prompting you to consider your own perspective on the subject.
Wednesday 15th September 2021 – 1.00PM
Live on: The Societies of Photographers (Members Only) Group
If you are a member of the group, you can view any of the previous webinars via the Guides tab.
If you are a member but don't use Facebook, don't worry the archive of previous webinars can be found on our Photographic Webinars section of the website.
To obtain the password please contact The Societies Head Office for more details.