Webinar: In-Person Sales – Why it's great for you, your clients and your business with Seona Misumi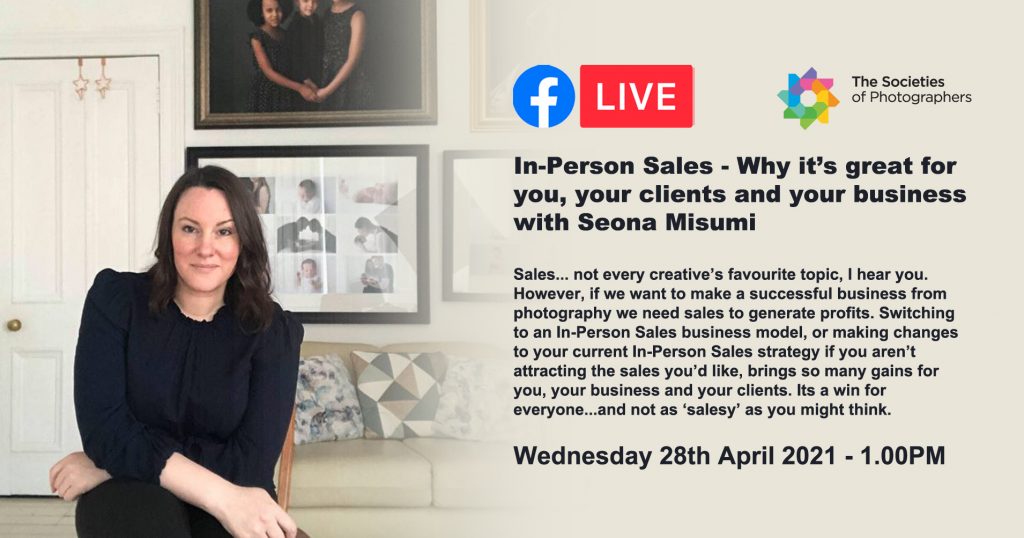 Sales… not every creative's favourite topic, I hear you. However, if we want to make a successful business from photography we need sales to generate profits. Switching to an In-Person Sales business model, or making changes to your current In-Person Sales strategy if you aren't attracting the sales you'd like, brings so many gains for you, your business and your clients. Its a win for everyone…and not as 'salesy' as you might think.
Wednesday 28th April 2021 – 1.00PM
Live on: The Societies of Photographers (Members Only) Group
If you are a member of the group, you can view any of the previous webinars via the Units tab.
If you are a member but don't use Facebook, don't worry the archive of previous webinars can be found on our Photographic Webinars section of the website.
To obtain the password please contact The Societies Head Office for more details.