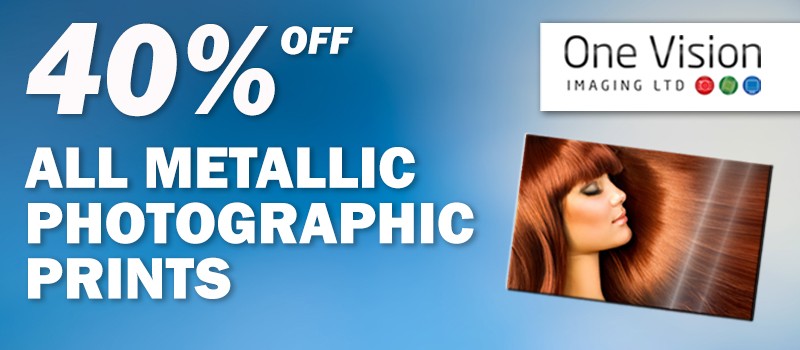 Have you ever had your photography printed on Metallic photographic paper?
This awesome paper produces an astounding and unique look to your photography. With its ultra-gloss finish and metallic sheen, it delivers another dimension for creating prints with exceptional interest and depth.
Vibrant colour saturation, intense blacks and a boosting contrast makes for a seriously striking look.

10 x 8" Metallic Print was £3.60 NOW JUST £2.16
20 x 16" Metallic Print was £18.21 NOW JUST £10.93
All prices are quoted exclusive of VAT.
 
Use Voucher Code SWPP40MP
Offer expires midnight on January 31st 2021.
https://www.onevisionimaging.com/