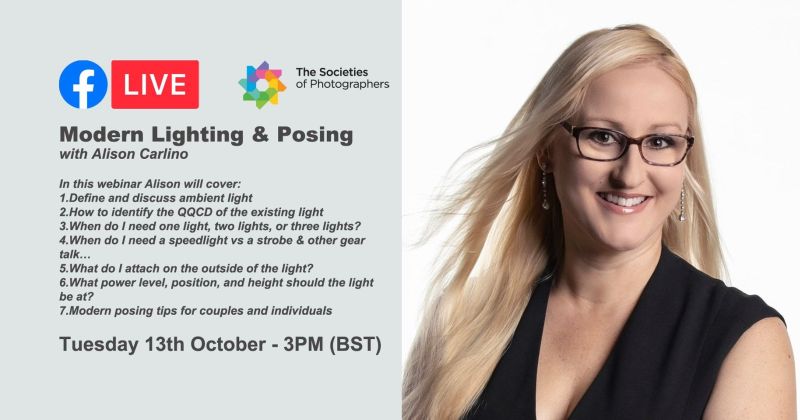 In this webinar Alison will cover:
1. Define and discuss ambient light
2. How to identify the QQCD of the existing light
3. When do I need one light, two lights, or three lights?
4. When do I need a speedlight vs a strobe & other gear talk…
5. What do I attach on the outside of the light?
6. What power level, position, and height should the light be at?
7. Modern posing tips for couples and individuals
Tuesday 13th October 2020 – 3PM (BST)
Live on: The Societies of Photographers (Members Only) Group
If you are a member of the group, you can view any of the previous webinars via the Units tab.
If you are a member but don't use Facebook, don't worry the archive of previous webinars can be found on our Photographic Webinars section of the website.
To obtain the password please contact The Societies Head Office for more details.