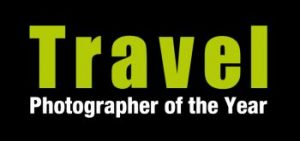 Free open-air exhibition of 170+ world-class images
at Coal Drops Yard, King's Cross, 29 September – 25 October
TRAVEL PHOTOGRAPHER OF THE YEAR BRINGS THE WORLD TO LONDON Free open-air exhibition of 170+ world-class images at Coal Drops Yard, King's Cross, September 29 – October 25

London gains a magnificent, FREE, open-air photography exhibition next week when the latest winning images from the global Travel Photographer of the Year awards go on display at historic Coal Drops Yard in King's Cross.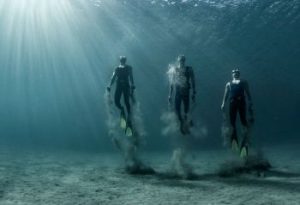 This stunning showcase of world-class contemporary travel photography, which opens on 29 September and runs to 25 October, will be found just a short walk from King's Cross and St Pancras stations, adjacent to Granary Square and Regent's canal. The exhibition is the first public showing of the winning shots from the 2019 Travel Photographer of the Year competition (TPOTY). Professional and amateur photographers from 144 countries submitted more than 20,000 images, shot on everything from high-end professional cameras to mobile phones and the winning images present a fascinating, beautiful and thought-provoking view of this planet with its human and wild inhabitants. 

Exhibition visitors will be able to vote for their favourite image online, and everybody who votes will be entered into a draw for the chance to win a range of prizes including a one-day private photography lesson with TPOTY founder Chris Coe.

The exhibition will also give photography lovers the chance to buy the latest books from Travel Photographer of the Year, including Journey Twelve, which features the images in the exhibition and will be on sale for the first time at Kiosk N1C on Lower Stable Street in Coal Drops Yard, and is also available from the TPOTY website. The exhibition and books will provide ideal inspiration for aspiring entrants for the 2020 TPOTY awards, which are open for entry until 2 November.

TPOTY founder Chris Coe said: "We are delighted to bring the latest award-winning images from Travel Photographer of the Year to Coal Drops Yard. It's a superb location, extremely easy to access by public transport for both UK and international visitors and, while there is a host of excellent shops, restaurants and cafes to explore within the historic arches, there is also a wonderfully open-air feel, which is ideal for an exhibition. We are sure that visitors to the exhibition will relish being able to take all the time they need to enjoy the 170+ images on display in such vibrant, elegant surroundings."

Coal Drops Yard is a new exhibition setting for Travel Photographer of the Year, which has held hugely successful exhibitions in a number of London locations over the past 17 years. Coal Drops Yard was originally established in 1850 to handle the eight million tonnes of coal delivered to the capital each year, and was latterly the location of legendary nightclubs Bagley's and The Cross.

The acclaimed Heatherwick Studio reinvented the area, interweaving a contemporary design with surviving structures. No space at Coal Drops Yard is the same. Stores and restaurants are located in canal-side arches facing cobbled courtyards, within the original 'coal drops' themselves and across a series of raised iron viaducts.

For more information on the exhibition or the 2020 Travel Photographer of the Year awards please visit www.tpoty.com.