Webinar: How to use Facebook Lives and Videos to grow your business, even if you are camera shy! with Gillian Devine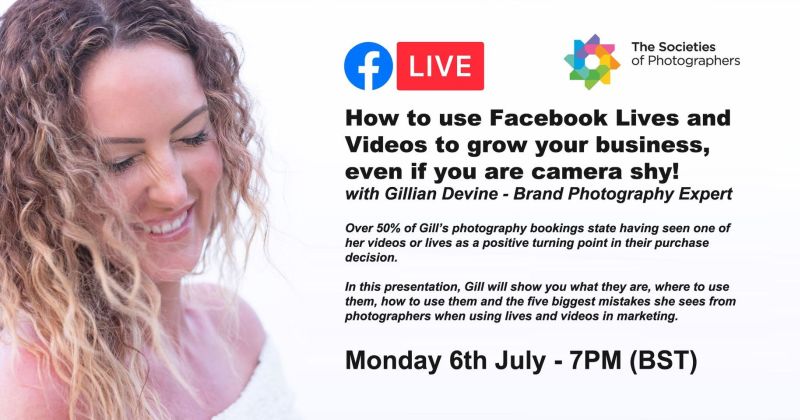 Over 50% of Gill's photography bookings state having seen one of her videos or lives as a positive turning point in their purchase decision.
In this presentation, Gill will show you what they are, where to use them, how to use them and the five biggest mistakes she sees from photographers when using lives and videos in marketing.
Monday 6th July 2020 – 7PM (BST)
Live on: The Societies of Photographers (Members Only) Group
If you are a member of the group, you can view any of the previous webinars via the Units tab.
If you are a member but don't use Facebook, don't worry the archive of previous webinars can be found on our Photographic Webinars section of the website.
To obtain the password please contact The Societies Head Office for more details.