Award-Winning Danish Photographer And Project Pressure Founder
Klaus Thymann Joins Prestigious Lineup Of Hasselblad Ambassadors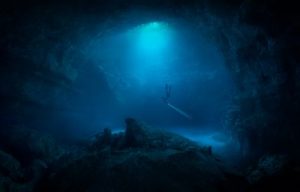 Award-winning Danish photographer and conservationist Klaus Thymann is the newest addition to an esteemed group of artists, Hasselblad Ambassadors. Klaus combines a multitude of skills, including journalism, image making, mapping and exploration to document contemporary issues and take action in the ongoing climate emergency. His expansive work takes him to all corners of the globe, including: exploring glaciers and their disappearance in Uganda and Congo using new trekking routes; documenting the relocation of the arctic town Kiruna in northern Sweden; conducting the only scuba dive of the world's clearest lake in New Zealand; and currently exploring underwater rivers on the Yucatan Peninsula in Mexico. He is continuously launching expeditions and has led teams on mountain treks on six continents summiting peaks above 6300m. The magnitude of Klaus' work has allowed him to collaborate with organizations such as NASA and Oxford University and be featured by BBC, CNN, National Geographic, Rolling Stone and The New York Times.

Recognizing a quickly shifting current of climate change, Klaus founded Project Pressure in 2008, an activist charity that uses art to visualise environmental issues, inspiring awareness and elevated action globally. Commissioning distinguished artists to travel the world, these creatives are tasked with the mission to create eye-opening pieces focused on climate issues that fuel not only discussion, but social and political change in the name of nature. Project Pressure has forged partnerships with the World Glacier Monitoring Service and NASA, among others, resulting in the pioneering of innovative technological developments. As a proud partner of Project Pressure, Hasselblad's collaboration with Klaus goes back multiple years as does his use of Hasselblad cameras in his work.

As a long-time Hasselblad user, Klaus has embarked on numerous expeditions using all types of Hasselblad cameras, from the classic 500-series analogue cameras to the Hasselblad H System and X1D II 50C. Klaus said, "I've always shot on Hasselblad since very early on in my career. It is quality and very reliable – both crucial when working in remote locations. It's not a hobby – it's a job, so it makes sense to have the best really."

Visit www.hasselblad.com/ambassadors/klaus-thymann/ to learn more about Hasselblad Ambassador Klaus Thymann and see images from some of his projects.