Get Pole Position for Your Camera
A hand-held camera pole can give you a viewpoint clear of crowds, barriers, vehicles and other photographers at rallies and demonstrations, sports events, festivals, outdoor parties and weddings.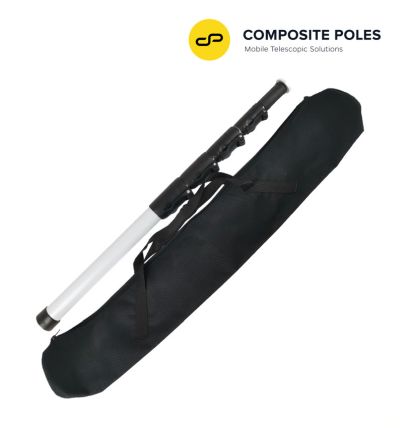 Improving on the camera pole idea this lightweight glass fibre construction from Composite Poles – combined with lighter high resolution mirrorless cameras and easy remote viewing, focusing and triggering from smartphones and tablets – is a must for aerial photography.
The BROGE Traveller's Pole comes in a custom bag, collapsing to just 79cm. Five sections extend to a maximum of 2.7m or higher than 3m when held. It's easy to move round with this pole and capture movies and stills in city locations where drone photography is not allowed. A tilting camera mount is easy to set to match your chosen lens angle.
It also helps create better photographs indoors at church weddings, trade shows and fairs or in factories and retail spaces. The height is just right to allow easy hand holding with the pole weighing only 1.1kg and taking a load up to 2kg. It can be supported using a waist pouch, on the ground or any solid surface.
Contact information:
t: 01626 839 965 e: sales@compositepoles.co.uk w: https://www.compositepoles.co.uk