broncolor announces 2019 Lighting Roadshow with Urs Recher
broncolor, manufacturers of high quality, powerful flash and continuous light solutions, are pleased to announce the dates of their 2019 lighting roadshow in association with Urs Recher. For more than a decade, Urs has served as head photographer and consultant at broncolor, playing a pivotal role in product development, content creation and the image of the company. Most will recognise him, from his educational videos for broncolor, as well as his role in the how-to series put out by Karl Taylor.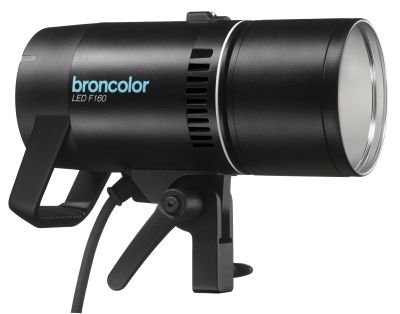 These workshops will offer you a chance to be part of a small group session with Urs, learning how to expertly control light in the studio using the best tools available in the industry. Urs will guide you through the fundamentals of light control and share some of his trademark techniques. You will also have the chance to get hands on with the latest products from broncolor including the F160 – the first LED lamp that allows the precise forming and shaping of lights thanks to its unique design.
Guests are encourage to bring their cameras and get hands-on with the kit while asking questions to experts.
The dates and times are the roadshow are:
Tuesday 24th September – 11am to 3pm at the Cherryduck Studios, London.
Open to members of the AOP and non members for £25 a ticket.
Wednesday 25th September – 1.30pm to 4.30pm at Staffordshire University.
Learn the best techniques from a true lighting master. Register and secure your seat for free of charge.
Thursday 26th September – 11am -4pm at Iron House, Birmingham
In collaboration with Hasselblad.