The Society of International Nature and Wildlife Photographers have announced the winners of the Our Colourful World Photography Competition.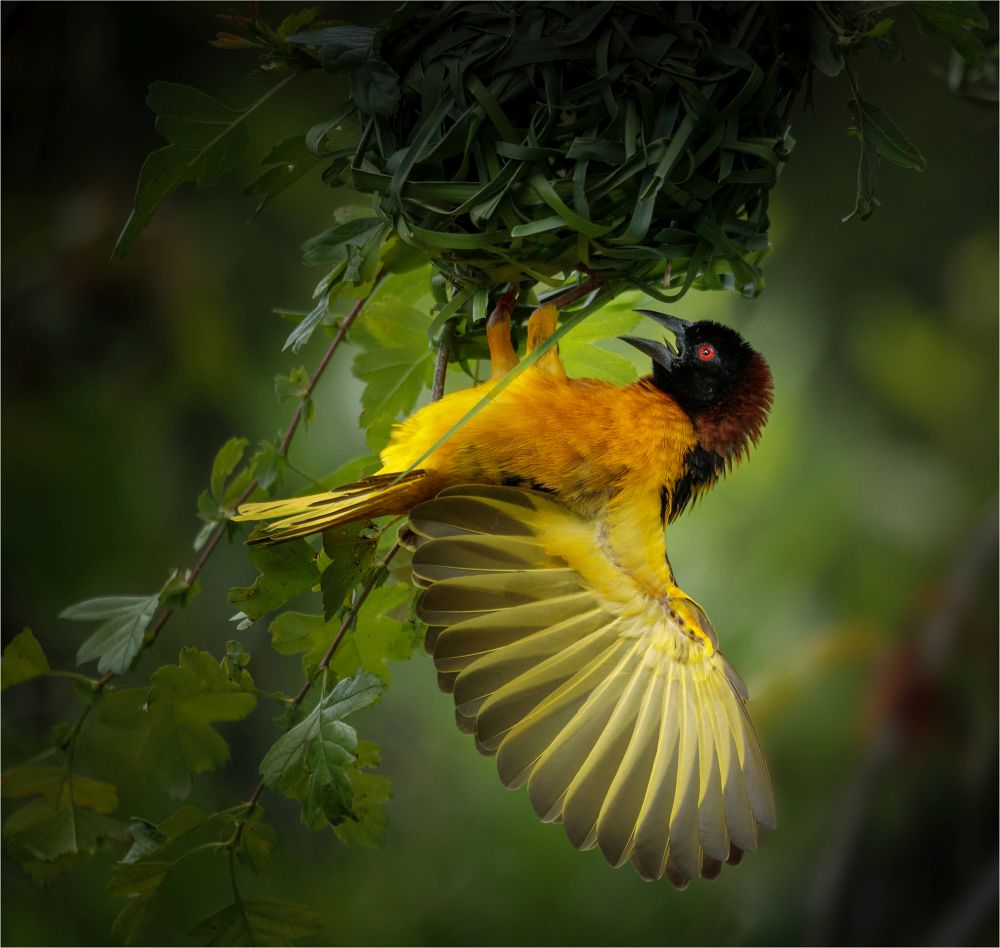 For this competition we asked to see images depicting the colour that mother nature provides us all across the globe. Whether it be the Aurora Borealis in the night sky or stunning bright wildlife.
Ann Aveyard from Hampshire, England was chosen as the winner.
Ann has won a copy of Nik Collection 2 by DxO software worth £125 plus one-year Free Membership of any of our Societies.
Ann explains the 1st place image ''What a lovely surprise, This is a weaver bird, named for their elaborately woven nests. The photograph was taken at Marwell Zoological Park this last June. There were a number of weaver birds flying around, busily building their nests. I watched them for a while and then identified one particular nest which was beautifully lit in a shaft of sunlight coming through the tree branches. I took several shots as the bird kept flying backwards and forwards carrying pieces of grass to weave into the nest and finally I got the shot I wanted.
I love the way the sunlight has highlighted the wings and the fact that the bird's head, beak and eye is so clearly visible. The photograph was taken on a Canon 5Div, hand held with a Sigma 150-600mm lens, shutter speed 1/2000 sec to freeze the bird and ensure it was sharp, aperture was at its widest for this lens f6.3 and ISO 5000.''
Phil Jones The Societies CEO says ''There was some great images entered in this competition and Ann's image perfectly captures the theme of the competition. The image has great composition and is superbly sharp for the moment of action.''
The 2nd place was awarded to Nick Dale from London, England and 3rd place was awarded to Achintya Adhikari from West Bengal, India.
Here are the winners –

1st place – Ann Aveyard http://sinwp.com/col-wor19/1st.htm
2nd place – Nick Dale http://sinwp.com/col-wor19/2nd.htm
3rd place – Achintya Adhikari http://sinwp.com/col-wor19/3rd.htm

Also there were 24 highly commended images:
http://sinwp.com/col-wor19/hc.htm
Check out Septembers' open photography competitions