A Distinctive Line in Print Mounting
A Distinctive Line in Print Mounting
Coloured face, white core mount board can be used, when expertly bevel cut, to create a perfect white keyline in a double layer matt overlay, enhancing the image and increasing its retail value.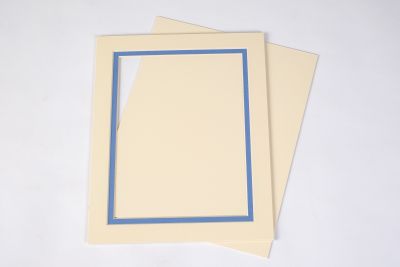 Precision cutting to a huge range of standard sizes makes off the shelf double mount overlays from Cotswold Mounts an ideal solution for busy professional photographers. All you need to add is your print. The great value cost of two-layer overlays, with the white core keyline, is less than two single layer mounts of the same size. The outer and inner boards can be selected from a wide range of colours.
There's no need to frame if the customer wants delivery for local framing. Costwold Mounts can supply a backing board and presentation clear bag to ensure your work looks worth a premium.
Remember – the dual mount shades can be picked to go with home decor, harmonise or contrast with the photograph, or match brand or team colours. Customised Options are available.
For further information visit the website or phone.
Contact information:
t: 01242 248 884  e: info@cotswoldmounts.co.uk  w: https://www.cotswoldmounts.co.uk