STC Announce Clip Filter Range for Fujifilm X Series (with GFX Clip Filters Due September)

Taiwanese masters of imaging innovation, STC, continue to expand their ground-breaking Clip Filter series revealing a new range of filters for the popular Fujifilm X Series.
Extending the series of market-leading Clip Filters to the Fujifilm X Series, STC now offers a unique and complete range of innovative, high-quality filters for Fujifilm photographers and videographers to broaden their creativity and capture stunning images.
The new APS-C Clip Filter Family for Fujifilm X Series Includes:
Sensor Protector Filter
Neutral Density (ND) Filter: ND16 (4-stops) – ND64 (6-stops) – ND400 (9-stops) – ND1000 (10-stops)
Ifrared (IR) Filter: 590nm – 720nm – 850nm
UV-IR Cut Filter: 650nm
Astro Filter: Multispectra – Duo-Narrowband – Nightscape
STC Clip Filters for Fujifilm GFX – Coming Soon
STC Clip Filters for Fujifilm's GFX Series are currently in production at the company's factory and headquarters in Taiwan and will ship from September 2019. These will be compatible with the Fujifilm GFX50S, GFX50R and GFX100.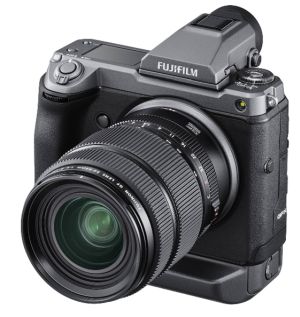 One Filter – Any Lens!
The new range of Fujifilm APS-C Clip Filters from STC are completely safe and extremely simple to use and have been meticulously designed by the in-house R&D team to fix into the camera mount. This gives users the option to shoot with the lens of their choice, which, of course, offers significant cost savings, completely eliminating the need to purchase multiple filters in differing sizes to fit various lenses.
Opening up a world of greater shooting opportunities, the new Fujifilm Clip Filters from STC can be combined with STC's traditional circular filters to give creatives a broader palette of artistic and practical possibilities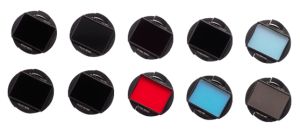 Built for Professionals
All STC Clip Filters are manufactured in high-quality SCHOTT® B270 Optical Glass and A2 stainless steel, which is virtually non-magnetic, and finished with double-sided NANO Anti-smudge coating to guarantee excellent water and grease-proofing performance.
Innovation in Imaging
Since their first arrival, STC's Clip Filters have been causing a stir within the global image-making community. The brand's superior coatings and optical qualities are second to none. Couple this with the cost-saving that comes with the product's 'One Filter – Any Lens' message and the result is hard to resist!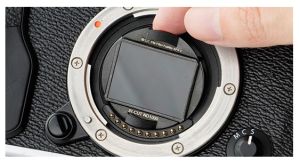 William Wu, CEO and Lead Design Engineer, STC, said: "We're delighted to announce our range of Clip Filters for the Fujifilm X Series. Since launching our very first Clip Filters, we have seen a great number of photographers adopting the new technology for the many benefits that they offer and we believe Fujifilm's dedicated community of X Photographers will recognise the numerous benefits that the series gives. Users of Fujifilm's GFX Series will also be pleased to learn that STC Clip Filters will be shipping from September 2019, giving the same creative and practical benefits as our X Series range."