Women in the Industry is back for the second year running with a packed schedule of seminars, talks and workshops across a range of genres
· Successful one-day programme celebrates the work and talent of female photographers and filmmakers
· All events to take place simultaneously on 28 September 2019 at 13 venues across the UK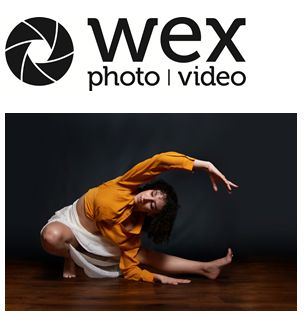 13 August 2019: Following the success of its inaugural event in 2018, Wex Photo Video will once again be celebrating the talents of female photographers, videographers and editors at its 'Women in the Industry' showcase this year at 13 locations around the United Kingdom. A full line-up of talks, presentations, creative masterclasses, product workshops and photo walks will take place concurrently on 28 September 2019, covering a wide range of genres, subject matter and equipment.
Presenters and workshop leaders will include acclaimed portrait, architectural and street photographers, as well as award-winning drone experts and cinematographers. The complete schedule of events and speakers can be found at https://events.wexphotovideo.com/women-in-the-industry. Bookings can be made online.
Tiffany Tangen, events manager at Wex Photo Video, commented, "Women in the Industry was established as a platform to recognise and celebrate the achievements of female photographers and filmmakers, enabling them to share their experience with those looking to enhance their knowledge and learn new skills and techniques. Its aim was also to create a more inclusive and supportive environment for all in the photographic industry. Feedback from attendees last year was exceptionally positive, so we have decided to make this an annual occurrence, and look forward to another outstanding event in September."
Confirmed speakers and venues for Women in the Industry on 28 September include:
Birmingham – Wex Photo Video, 100 Hagley Road, Birmingham
Street dance and flash mobs with Anastasia Jobson
Brighton – venue to be announced
Getting off the ground with Amanda Leeming and DJI drones
On location – practical shooting with Amy Moore
Bristol – Wex Photo Video, Montpelier Central, Station Road, Bristol
Practical portraiture with Emma Drabble – in association with Panasonic
Urban exploration with Shelby Alexander (Stokes Croft)
Edinburgh – Wex Photo Video, Bonnington Business Centre, Edinburgh
Fantastical portraiture with Joanna Sellick in association with Sony
Glasgow – Wex Photo Video, Oakbank Industrial Estate, Glasgow
Wild expectations: discussing wildlife with Olympus and Tesni Ward
London – Wex Photo Video, Commercial Road, Whitechapel, London E1
A masterclass with Julia Fullerton-Batten
London – Fixation, Vauxhall
Technical advice and demonstration zone
Manchester – Wex Photo Video, Downing Street Industrial Estate, Manchester
Exploring Manchester's architecture with Verity Milligan – in association with Zeiss
Workshop to be announced – in association with Canon
Norwich
Street photography with Polly Rusyn – in association with Fujifilm (Caffé Nero, Norwich NR2)
Portraits at speed with Indira Flack – in association with Epson (Wex Photo Video, Frenbury Estate, Norwich)
Belfast – Calumet Photographic, Boucher Road, Belfast
Workshop to be announced – in association with Nikon