Award winning local photographer, author and businessman Phil Melia (BIPP) has teamed up with two business colleagues to form a unique fledging photography business aptly named Adventure Lumiere. The business concept is to offer unique bespoke photography holiday experiences in spectacular locations around the world and their first stop will be in October at the breath-taking beautiful location of Umbria, easily described metaphorically as Utopia to many.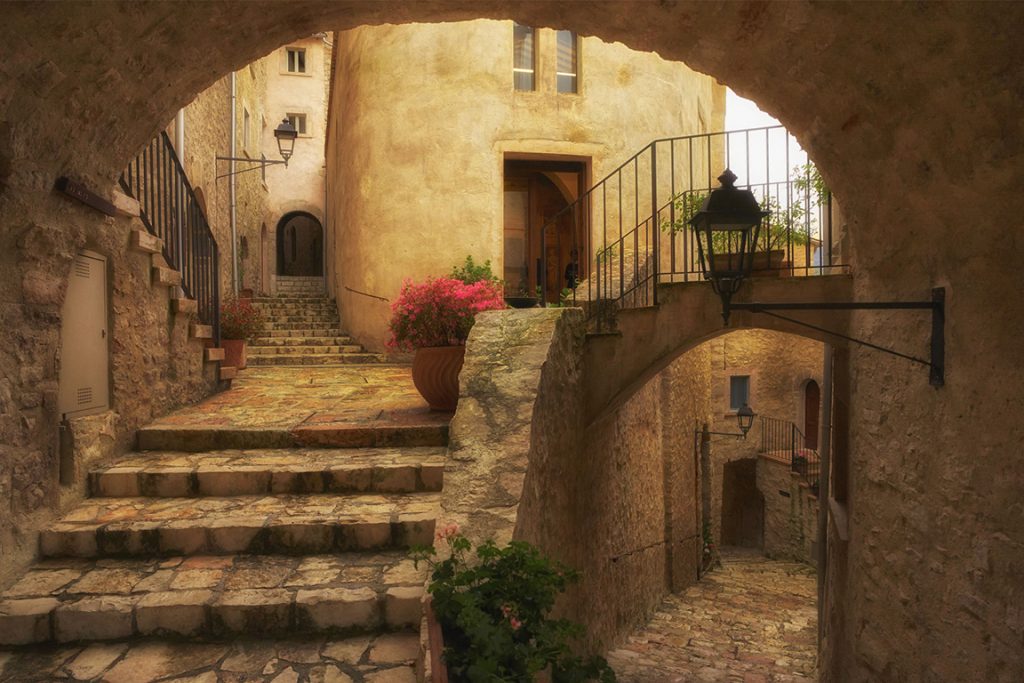 Phil is a highly experienced, self-employed, professional commercial, industrial and documentary photographer based in his studio gallery, situated in the village of Greenfield located on the edge of The Peak District in Saddleworth, and he currently resides in Mossley in the Borough of Tameside.
His experience spans over twenty-five years of professional commercial and industrial photography working for a diverse range of corporate clients. His documentary photography has seen him produce two self-published books, The Arandora Star and Brass and Glass. He has also exhibited his work on The Arandora Star and The Palio of Siena.
His most recent collaboration is to partner up with Brian Spranklen accredited British Institute of Professional Photographer (BIPP) and their co-director Katherine Rosati and they have been perfecting their concept of elite photography adventures since the latter stages of 2018.
Adventure Lumiere has now become a reality and between them they have produced a fabulous itinery of Italian culture, and cordiality in a luxurious 5 star hideaway that can be found in the eastern part of Tuscany. Together, they have assembled an exclusive, 5 day photographic learning experience from 7th – 11th October 2019, at an unbelievable worth.
The hidden gem is based in the stunningly restored 1000 AD hamlet of Castello di Postignano in Umbria, nestled between Lake Trasimeno and the Marmore Falls. The region is also known as the wine region of Italy and is home to the famous Lungarotti Winery. Umbria is contemplated to be one of the most idyllic photogenic locations in Europe.
Director and Lead Photographer Phil Melia said " we choose the location as the hamlet lends itself for a wonderful opportunity to sample the homegrown food and drink of the region and to watch the local craftsmen at their work while instilling the facts of visual storytelling via the lens. The Adventure Lumiere photographers, will give expert tuition to allow our guests to achieve memorable photographs in unique surroundings"
Co-Director and Lead Photographer, Brian Spranklen, commented "the Adventure Lumiere 5 Day Italian Photography Experience will focus on 3 photoshoots comprising of fashion photography alongside documentary and landscape photography. There will be hands-on practical experience of photographing models, guidance on how to pose portrait subjects combined with utilising optimum lighting, and electronic flash. We want our guests to discover the ambience of the Umbrian countryside and community to allow for the creation of environmental portraiture and landscape photography
Co-Director, Katherine Rosati goes on to say….
"It is a great opportunity to learn aspects of photography that perhaps you haven't had the time to explore or you haven't had access to in the past. Here you have the gift of spending time with Adventure Lumiere professional photographers who have 25 years expertise the photographic industry."
If you would like to find out more about the October Adventure Lumiere Elite Photography Experience visit their website at www.AdventureLumiere.com
STOP PRESS: The Societies of Photographers members get 35% off. Please see the members' forum for more details.