NEW MITSUBISHI CP-M1E PRINTER – JULY 2019'
Dye-sub printers are the fastest solution to on the spot sales for photographers covering events, functions and parties. Making each print in seconds with no moving inkjet heads, they use roll paper and colour cassettes. Each print uses a precisely cut length of paper.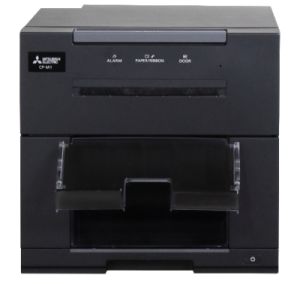 Until now, if you bought an 8 x 6 inch model and wanted to make 6 x 4 prints, the colour cassette would not last any longer as printers used the full 8 x 6 CMY plus gloss ribbon media for every print regardless of size. The new Mitsubishi CP-M1E, with the most trusted dye-sub technology and widely available supplies, cuts this waste with a Rewind Function which can reposition the dye-sub ribbon and make full use of the materials.
Prints lie flat with reduced roll curl and the head is protected from dust artefacts. The media is the easiest to handle and load in the range, which along with robust hardware reduces the need for staff operator training.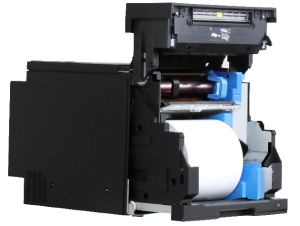 The 750-sheet (6 x 4) paper roll is matched by colour media use from the easy-exchange system allowing the photographer to switch to make larger prints without waste.
At only £570+VAT this highly portable printer, makes it the best way to handle high demand at shows, visitor attractions and sports events. It's also an ideal addition to any studio or retail counter and will recoup investment before typical starter supplies have been used.