Canon launches an iconic lens for a new generation – the RF 85mm F1.2L USM – offering Canon's highest resolution yet*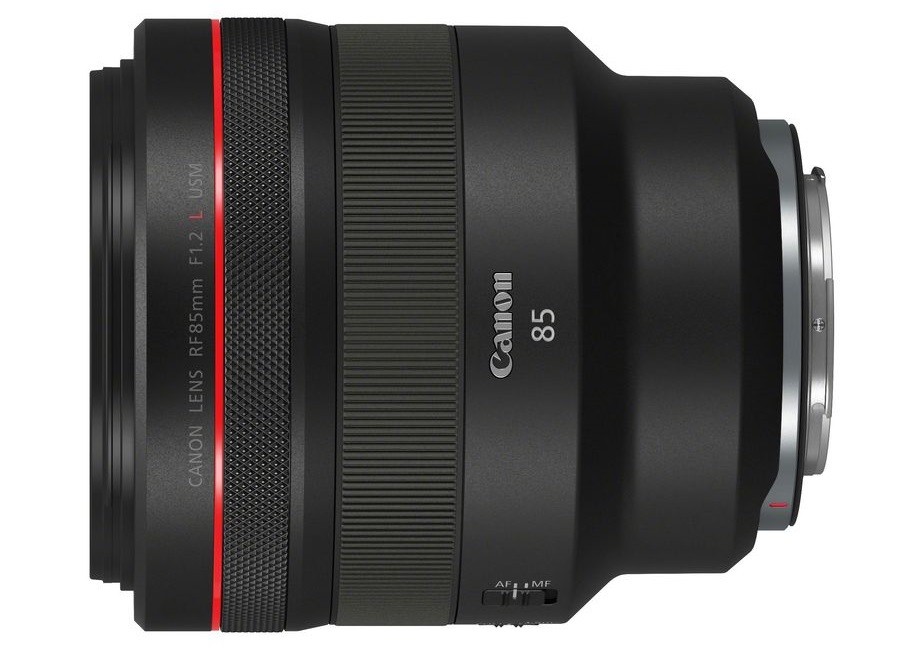 Canon Europe, world leader in lens manufacturing, today builds on its ongoing commitment to photographers, with the launch of the latest generation of Canon's iconic 85mm f/1.2L lens, the RF 85mm F1.2L USM. Offering the highest resolution of a Canon lens launched to date, it features a super-fast aperture and outstanding AF speeds, making it ideal for capturing candid portraiture and wedding photography. Following Canon's lens development announcement in February, the RF 85mm F1.2L USM is the first of six RF mount lenses being introduced by Canon in 2019. This lens, endorsed by award-winning Canon Europe Ambassador Félicia Sisco, will take users of the legendary EF 85mm f/1.2L II USM to the next level of performance. All six RF lenses will offer incredible quality and versatility for those looking to get the perfect shot.
Impressive resolution for every detail
Designed for the EOS R System, the RF mount redefines the possibilities of photography and videography, providing the tools for users to enhance their skills and shoot creatively without limitations. Developed in line with technological advancements and end user feedback, the RF 85mm F1.2L USM uses the RF mount's advanced possibilities to enhance image quality and communication between the lens and the full-frame mirrorless camera body.
The 85mm short telephoto lens provides the ideal focal length for portraits and a flattering perspective for faces. The RF 85mm F1.2L USM is only the second lens in Canon's line-up, after the EF 35mm f/1.4L II USM, to use Canon's unique BR optic technology, which effectively corrects axial chromatic aberration that is not completely correctable with a combination of traditional glass lenses – improving resolution and sharpness. Ensuring incredibly high image quality for every shot, the aspherical and UD lens elements reduce lens aberrations enabling stunning optical performance.
High-speed, high-quality
The RF 85MM F1.2L USM is one of Canon's fastest aperture autofocus lenses for its full-frame mirrorless range of cameras. When coupled with the short telephoto length and Dual Pixel CMOS AF, the fast f/1.2 aperture creates stunning shallow depth of field, bokeh and background separation. The lens aperture makes the subject leap from the image, whilst the nine-aperture blade system enhances the subject against the smoothly blurred background, ideal for portraiture photography. The ultra-wide aperture transmits 50 per cent more light than a f/1.4 lens for shooting in challenging, lighting conditions – down to -6EV (EOS R) and -5EV (EOS RP) – capturing the atmosphere in every moment.
Using the same ring type USM motor as the RF 50mm F1.2L USM, the RF 85mm F1.2L USM ensures sharp focus is found swiftly and accurately, allowing objects to be tracked as they move around the frame. Coupled with a new microprocessor, which uses a new high-performance CPU and firmware, the lens utilises the EOS R system increasing data transfer, resulting in faster operation and AF, allowing the photographer to capture split-second moments.
Exceptional handling and durability
Incorporated in Canon's RF lenses is a control ring – where settings are programmable to TV, AV, ISO and exposure setting – adds a layer of customisation, making it ideal for wedding photographers who need ranging settings for both perfect candid moments and beautifully modelled shots. The lens is also equipped with a full-time manual focus ring, which allows manual focusing by turning the focusing ring, without the need to switch to MF mode. Ideal for shooting outdoors, or on location, the RF 85mm F1.2L USM features the iconic L-series weatherproofing, sealing the lens to protect against adverse weather conditions when shooting outdoors or on location.
Award-winning wedding photographer and Canon Ambassador, Félicia Sisco commented, "As a wedding – and portrait – photographer, I need to be able to trust my tools so that I can focus on the subject and tell their story. I have been using Canon's iconic 85mm 1.2 lens for over 20 years because of its speed and wide-aperture which guarantees beautiful images, even in low light.
"The new RF 85mm F1.2L USM is better than I could have imagined. This lens produces a depth of field and bokeh that is impossible to achieve with other lenses and I already know it will become a staple in my kitbag. It separates the subject from the background and delivers a sharp focus on the subject's eyes which is simply breath-taking, capturing every special moment."
Read more about our Canon Ambassadors' experience with the RF 85mm F1.2L USM on location: https://www.canon.co.uk/pro/
For standalone product information on the RF 85mm F1.2L USM, please visit: https://www.canon.co.uk/lenses/rf-lenses/
RF 85mm F1.2L USM Key Features:
Extreme high performance 85mm prime lens
85mm focal length to provide flattering perspective ideal for portraits
Very Large f/1.2 aperture with 9-aperture blade for superior low light performance and smooth background blur
BR optics (Blue Spectrum Refractive optics) reduce chromatic aberration ensuring the highest image quality
Aspherical and UD elements ensure the highest resolution across of the image
USM motor for smooth, near-silent operation
Control Ring – giving direct control over Tv/Av/ISO settings
ASC (Air Sphere Coating) prevents flare and ghosting from deteriorating image quality
Pricing & availability:
The following products will be available from Canon's online store and official Canon retailers from June 2019 with the following RSP:
RF 85mm F1.2L USM £2,799.99/ €3,219.99
Lens Hood ET-89 £69.99/ €79.99
*The RF85mm F1.2 L USM achieves the highest optical performance(MTF) at maximum aperture among Canon's 85mm autofocus lenses for interchangeable cameras(DSLRs and mirrorless) available as of May 8, 2019. Based on Canon's research.