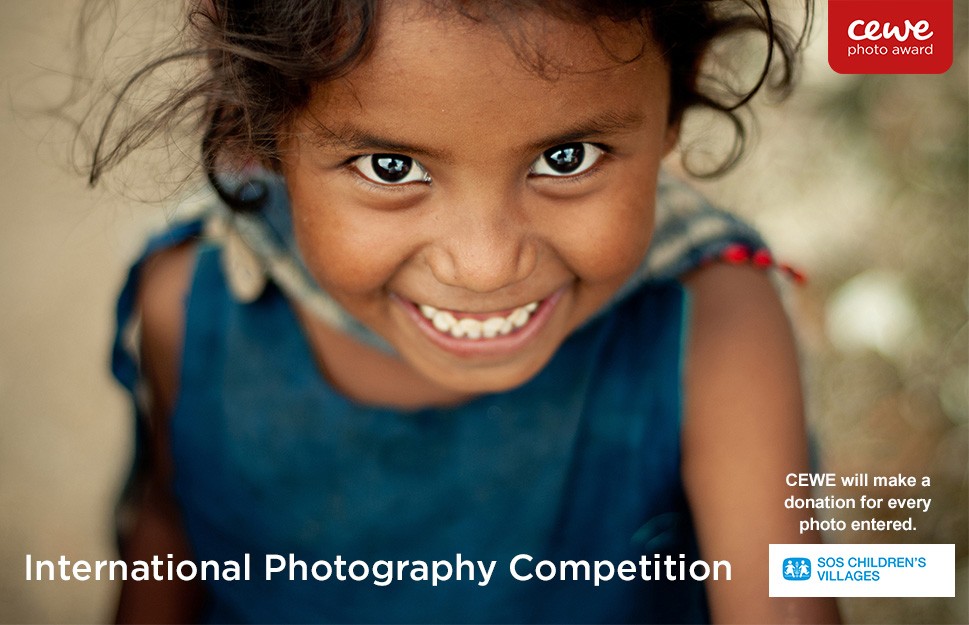 CEWE, Europe's largest photo printing company, has announced the appointment of a UK judge to the panel of the CEWE Photo Award 2019.
Christine Goodwin, a British music photographer who has worked with artists such as Taylor Swift, Ed Sheeran and Katy Perry, will join renowned French photographer Yann Arthus-Bertrand , drone photographer Tobias Hägg, Markus Schreiber of the Associated Press, Joachim Herrmann of Reuters, Dr. Wilfried Vyslozil, Chairman of the Board at SOS Children's Villages International, and Dr. Christian Friege, Chairman of the Board at CEWE to complete the CEWE Photo Award jury, who will decide the winners of the global photo competition which will be announced in an awards ceremony in Vienna on the 26th September.
There are now less than three months for budding amateur and professional photographers to submit their work to the CEWE Photo Award, which has had over 175,000 submissions from around the world so far. There are over 250,000 Euros in prizes to be won, with the overall winner of the competition winning a one of a kind trip to a destination of their choice, photo equipment and a selection of CEWE photo products.
In addition to this, three winners are chosen each month to win a €100 voucher for CEWE. Recent monthly winners have included:
February
Roam Jaros – Seven
Knud Fuusgaard – Grizzly bear with young
Giovanni Allievi – Rough sea 12

January
Laura Moutinho – Une harmonie
Thomas Hinsche – Erfolgreich
Anders Brakestad – Streets of Lava
December
Jose Pablo Gomez Carpintero – Sikh boy
Doris Wahler – Ozeane
Jurica Galić – Blue city
November
Arnfinn Johansen – Arctic fox
Ljiljana Vesković – Suživot
Grezegorz Zimny – Magical morning
October
Mia Feres – Čtenář
Jasmine Persson – Power of Padang Padang
Piotr Skrzypiec – Serce sLOVEnii
Commenting on the appointment of Christie, Dr. Christian Friege, Chairman of the Board at CEWE, said: "We are very excited to have assembled a jury with such renowned members. The experience they've gained in a vast range of areas allows them to contribute completely unique perspectives in judging the photos."
Christie Goodwin added: "I'm so excited to be a part of the jury for the CEWE Photo Award 2019. The quality of submissions so far has been incredible and it's fantastic to see so many entries flooding in from around the world. There are so many categories to enter and lots of opportunities to have your work celebrated, so I would encourage people to submit their work as soon as possible. You don't have to be an expert and you could win some amazing prizes."
The CEWE Photo Award is open for entries until May 31st. There are 10 categories that can be entered – People, Animals, Nature, Architecture and Infrastructure, Landscapes, Humour, Sport, Food, Travel & Culture and Hobby & Leisure. For more information and to enter the award, go to:

https://cewe-photoworld.com/cewephotoaward?cref=cew_dis_website_PressPhotoAward_12611_x