G.F Smith have announced their strategic partnership with Taopix to introduce their AI powered album design platform, G.F Smith Create.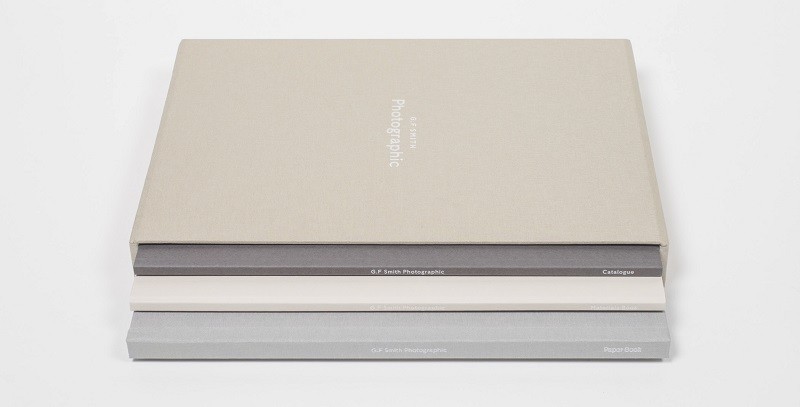 A world first, the AI delivers intelligent facial recognition, theme based groupings and intelligent photo positioning to allow you to autoflow an album in under 3 minutes, giving you the ultimate flexibility – to design from scratch or the opportunity to start the process with a creative design resource built to support the professional photographer. The software produces stunning results that even the most demanding professional photographer will be proud of.
G.F Smith was founded in 1885 by George Frederick Smith who along with his son shared a passion for paper. 100 years later, the company established G.F Smith Photographic in order to create handmade, exquisite albums.
"Our search for a solution that would significantly decrease the amount of time it takes to design an album started at the end of 2017." Says Gareth Sheekey, Photographic Director of G.F Smith. "We know that many of our clients, who are predominantly professional photographers, enjoy the art of designing a wedding album or photo book from scratch, however for others, the length of time taken from concept to completion is too long for them and ultimately results in no album being supplied. It could take months to design an album, a lot of thought and planning goes into the creation – the picture selection, editing and finally designing an album that tells a meaningful story are all factors that contribute to the lengthy timelines. At G.F Smith we believe in the fundamental value of the printed piece" continues Sheekey. "Print is the way to maintain your memories for generations to come. In a digital age that has seen numerous image holding formats already come and go, print remains the key to ensuring those memories are available and can be cherished forever. We believe books are the best way to showcase your memories and that AI technology can allow us to encourage even more people to design and print books to keep their memories safe for generations to come."

G.F Smith will be showcasing the AI powered prototype, at The Photography Show in Birmingham from 16-19 March 2019.
"The Taopix.ai solution chooses the best pictures by doing a scoring analysis on the quality (a blended score of Face, Blur, Color Histograms and Saliency). It then continues to analyze similarities between images taken, choosing only the best quality images and completes the analysis with location and time clustering of the images before auto-flowing them into the design." says Neil Bather, Managing Director of Transeo Media.
"Artificial Intelligence is the future for the medical and automotive industries among many others, why shouldn't it be the future of photographic printing? We are excited about partnering up with G.F Smith in this groundbreaking leap and are proud to advise and assist them in every step of the journey." Concludes Bather.
About G.F Smith
For over 130 years, G.F Smith has been obsessed with the simple beauty of paper.
George Frederick Smith, commercial traveller, entrepreneur and devotee of fine stationery, founded the company in 1885, setting up offices in London and Hull. With his son Thomas Brooks Smith by his side, George Frederick ventured around the world in search of the finest papers, determined to turn his company into the one of the most celebrated suppliers in the United Kingdom.
In 1985 G.F Smith launched G.F Smith Photographic, a division that creates exquisite Albums, Frames, Folders and Mounts using beautiful fine papers and made by hand in Hull.
G.F Smith is a company built on the principles of its founder: nurturing remarkable people, building loyal, long-lasting relationships and cultivating a desire to search out and bring the very best to the marketplace.
In the century that followed its founding, G.F Smith became recognised as one of the great innovators in paper, and is established as the supplier of choice for creative and design industries in Britain and beyond.
About Taopix
Taopix Limited is a UK-based privately funded software development company established in 2007.
The company is solely involved in the development, sale and support of its innovative photobook and photo gift software platform, typically deployed by photo gift retailers, print service providers and photo finishing companies.
Taopix is distributed via a dedicated network consisting of its own global team and a worldwide reseller channel. Taopix HQ is based in Newcastle upon Tyne, with offices in the USA, Mexico, Germany, Hong Kong and Japan.
Strategic partnerships have also been established with leading digital print manufacturers, photo-centric solution providers and finishing equipment manufacturers to drive sales and promote awareness of Taopix worldwide.
For further information and images please contact: eaxten@gfsmith.com