On February 28, 2019, Samyang Optic, a global optics brand, launches its first two lenses in Canon RF mount: MF 14mm F2.8 RF and MF 85mm F1.4 RF, as part of the Samyang 'Spring Collection'.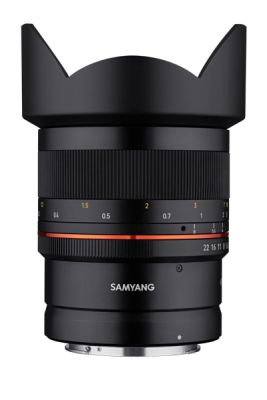 Responding quickly to the latest camera market with advanced technology As there are currently no Canon EOS R or EOS RP camera lenses from brands other than Canon itself, Samyang's new RF mount launch announcement is a fast response to customer demand and market trends. It also proves the competitiveness of Samyang as a leading optical manufacturer.
Launching two RF mount lenses from the viewpoint of end users Samyang's existing line-up includes a wide variety of lenses, from ultra-wide angle to telephoto.
Their first two RF mount lenses reflect key models in the existing wide-angle and telephoto lens lineup, which shows Samyang's commitment and development strategy, based on consumer demand and convenience.
The Samyang MF 14mm F2.8 RF is an ultra-wide-angle, manual-focus lens with excellent sharpness, even at its maximum aperture. The 115.7˚ wide angle of view is suitable for shooting landscapes, interiors, etc. and the lens hood effectively blocks unwanted light so you can shoot freely.
The Samyang MF 85mm F1.4 is a cherished lens design, loved by photographers for its beautiful bokeh. The new MF 85mm F1.4 RF is ideal for top quality portraiture and still images with its vivid colours and smooth out-focus quality. Both lenses minimise aberration and unnecessary light dispersion through the use of Samyang's exceptional optical technology and Ultra MultiCoating (UMC). In addition, a new exterior design and weather sealing provide a contemporary and simple look that matches well with mirrorless cameras, along with protection from light rain and snow.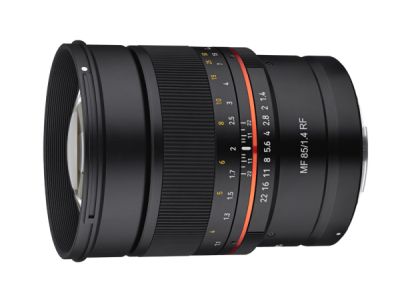 The first two RF lenses from Samyang will be displayed at CP+ 2019 (an international comprehensive camera and photo imaging show in Japan / Feb 28th – Mar 3rd) and Samyang will provide hands-on experience to visitors during the show.