A single-focus, wide-angle lens for use with K-mount digital SLR cameras, featuring latest lens coatings to further upgrade image quality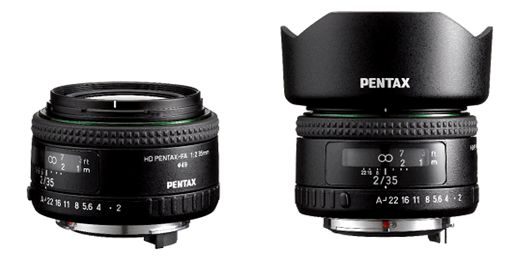 London, 30 January 2019 -RICOH COMPANY, LTD. and RICOH IMAGING EUROPE S.A.S. are pleased to announce the launch of the HD PENTAX-FA 35mmF2. Despite its compact dimensions, this high-performance wide-angle lens covers the full-frame image circle of PENTAX K-mount digital SLR cameras.
This new lens is based on the smc PENTAX-FA 35mmF2 AL — a very popular multi-purpose, wide-angle lens used on film-format SLR cameras and is introduced following a thorough review of lens coatings. The high-grade, multi-layer HD Coating applied to the optical elements produces high-contrast images with edge-to-edge sharpness, free of flare and ghost images. Whilst, the highly stain-repellent SP Coating applied to the front surface improves the lens' usability outdoors. The redesigned exterior matches the design of latest PENTAX K-mount digital SLR models, while its compact, portable body makes it perfect for everyday use.
Price & Availability
HD PENTAX-FA35mmF2 ‐ RRP: £399.99
Available: February 2019