Channel Islands' photographers in praise of Jersey Photography Convention 2013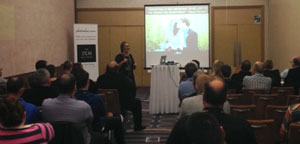 We have just arrived back in head office after the first Jersey Photography Convention, and we are thrilled with all the positive feedback coming from photographers about the Convention.
Over the two days, seminars were held by John Denton, Richard P Walton and Catherine Connor. Also the trade show was full of the latest products and services from the industry for photographers to view.
Photographers from both Jersey and Guernsey are all ready writing in to the office to get information on the Jersey Photography Convention 2014 and possibly a Guernsey addition too.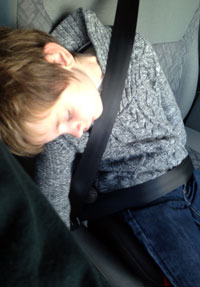 I (Colin Jones) would like to thank so many people for helping me get the first Jersey Photography Convention off the ground. I know I'll end up missing someone and if it's you I apologies, but a big thanks to:
John Denton
Richard P Walton
Catherine Connor
Nikki Hafter
Paul Watson
All the trade exhibitors
Jersey Photographic Club
C.I. Strobists
Jersey Amateur Photographers
Radisson Blu Waterfront Hotel, St Helier
And to Rhys Jones (my son, aged 6) for all his help over the last week…it all got a bit too much for him on the drive home.
Jersey Photography Convention 2013 Testimonials
"Just a few lines to say thank you to everyone who organised and spoke at the Jersey Photographic Convention this week. I am so please I made the effort to attend, it was brilliant. Please come again…" – Chris T
"Please will you accept our grateful thanks to both you and your team for organising the Convention. From our perspective it was very successful. It was stimulating both in the practical demonstrations and talking with the exhibitors." Richard TF
"Massive thankyou to The SWPP and Colin Jones for again organising a great event over in Jersey and was great to see so many local folk attending." Paul S
"Brilliant event guy's looking forward to 2014 and the next one." Paul W
"Thank you all for a great event." Jean L
"Great event. Plenty of food for thought and laughs. Bring on the 2014 Jersey Convention!" Steve L
" I have to endorse what Paul Watson has said and add my appreciation for a brilliant couple of days – far beyond expectation" Sue A
"I thoroughly enjoyed the seminar and have joined the Societies as a result, it was a brilliant convention for any photographers. Looking forward to next year's." Wilfried S