Professional Imagemaker October-November 2013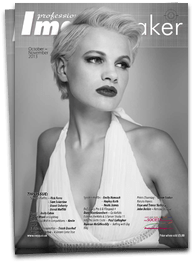 The October-November 2013 issue of Professional Imagemaker magazine is now being dispatched.
The 156-page issue is filled full of tutorials for photographers, from posing to lighting. This issue also includes reviews on DxO Optics Pro 8 & Filmpack 4, Extensis Portfolio 8.5/Server Studio 11 and Baryta Papers.
The cover picture is of Chloe-Jasmine Whichello by Damien Lovegrove.
You can subscribe to Professional Imagemaker magazine for just £30 a year, it is also available online.
For more information on this photographic magazine check out the following website: https://thesocieties.net/professionalimagemaker/